Plaintiff Cardi B v. Defendant Tasha K: Day 6 of Trial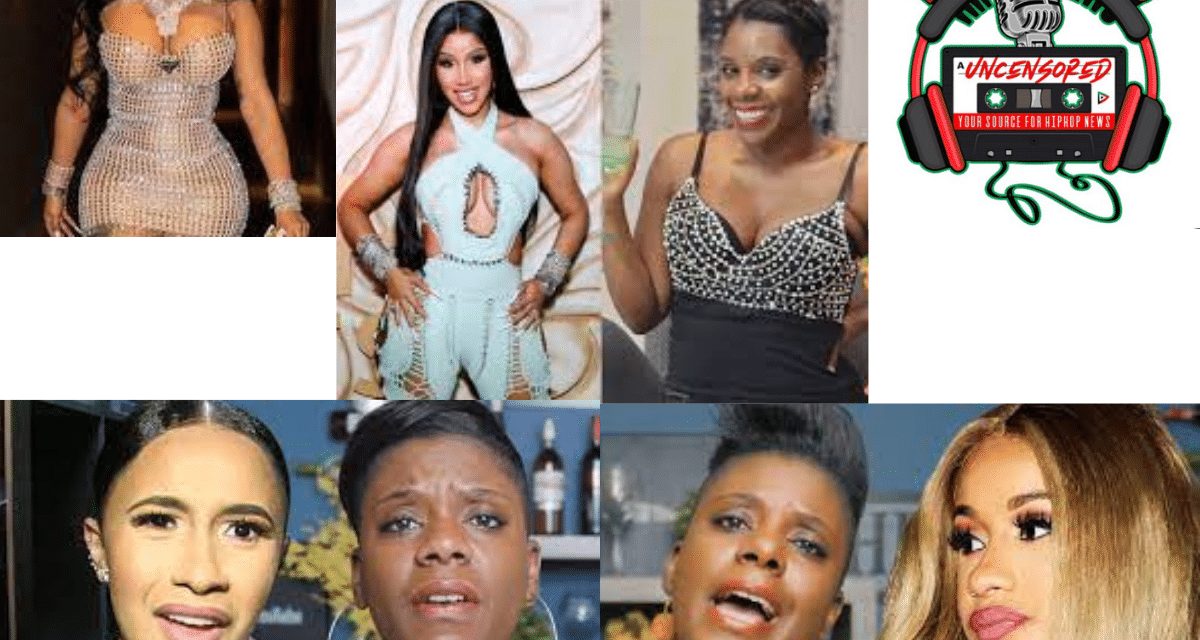 The Presiding Judge is Not Fond of Tasha K's Attorneys!
The Federal judge presiding over the libel case between defendant Tasha K and plaintiff Cardi B threatened once again to hold Tasha K's lead attorney in contempt of court. Over teh 6 days of trial, this is not the first time the judge threatened this action. In a court of law, only one person is allowed to speak for a party.
These are basic rules in a court. It is incredibly critical for attorneys to protect their reputations by following the rules in and out of court. When an attorney has a tarnished reputation practicing becomes a difficult thing. Doubt among peers and judges arises to the point of possible disassociation. The judge called Tasha K's attorneys wholly unprofessional. Such a statement from a federal judge could potentially shatter the reputation of Tasha K's representation
The Judge Has Advised Tasha K To Settle
Last year the judge said to Tasha K  something to the effect of, "I've seen your attorneys. You need to settle." He has been telling Tasha K to settle from the beginning. The presiding judge warned Tasha K's lead attorney that he would take it upon himself to research whether or not he could file a bar complaint against Tasha K's attorney. A successful complaint could cost her lead attorney his bar card. A bar card is to a lawyer, what a CDL is to a professional truck driver. One cannot practice their profession without it.
The Judge Tells Tasha K's Attorney to go Back to Law School!
Tasha K's attorneys wanted to introduce a piece of evidence that had nothing to do with the case. It was a tweet from offsets stepfather saying that his stepson and everyone in his household were on drugs. The judge was flabbergasted. He was reported to have said in a state of being aghast, "You want to introduce hearsay into my court?" The attorney doubled down on their desire to introduce the social media post. At that point, the presiding judge told a member of Tasha K's representation that she needed to go back to law school, specifically back to her first year of law school.
Tasha K Scores points against Cardi B
Tasha was cross-examined on the witness stand. She was asked if she lied on a Cardi B. She acknowledged it with an admission. She was asked if she knew that what she reported on cardi was not true, she said yes. When asked why she did knowingly lied on Cardi B she said it earned her more money to do so. Seemingly remorseless according to onlookers present on the 6th day of trial.
Tasha K Flips The Script on Cardi B
Due to the way Tasha k and Cardi B have been carrying themselves in court, Cardi B appears as innocent and Tasha K appears as guilty. Today, Tasha K's receipts have shown Cardi b in a different light. Cardi B complained heavily about Tasha K trolling her with false reports during her pregnancy saying these are things only a demon could be capable of. Her helplessness as a new mother made her all the more fragile to Tasha K's commentary.
Cardi B Mocks the Death of A Woman's Infant
Tasha K presented evidence of Cardi B doing the same if not worse to a woman who had recently buried her infant child. The woman had just given birth and lost her son. The bereaved mother made a passing comment about Cardi B's teeth being crooked. Cardi B then scrolled back through the woman's social media posts, who only had 200 followers at the time, and came up with a most heinous response.
Cardi B took the time to respond to the bereft mother by typing " It's interesting that you are focused on me. If you were focused more on your infant, maybe he would have made it." So what only a demon could do, according to Cardi B, Cardi B did herself. It was a win for Tasha K. When Cardi B says Tasha K's bullying led her to therapy and suicidal ideation, it is clear that she may very well have driven another woman to the same.
A Racist?: Cardi B Calls An African American Child a Monkey.
At first, the judge wanted to through this out saying it had nothing to do with the case.  Tasha K's defense fired back saying it has nothing to do with the case, but it does have something to do with the damages. This is not a woman who can say that she is someone unaccustomed to the language Tasha K uses to hurt others to the point of psychological damage. Indeed, Cardi B is well versed in teh same type of verbal abuse.
Tasha K also introduced the fact that Cardi B referred to an African American baby as a monkey, insinuating that Cardi B is a racist. The judge was ready to dismiss this as well, but after a short recess, he decided to allow it. This helps to put into perspective the kind of person that Cardi B is.