Lil Durk Cereal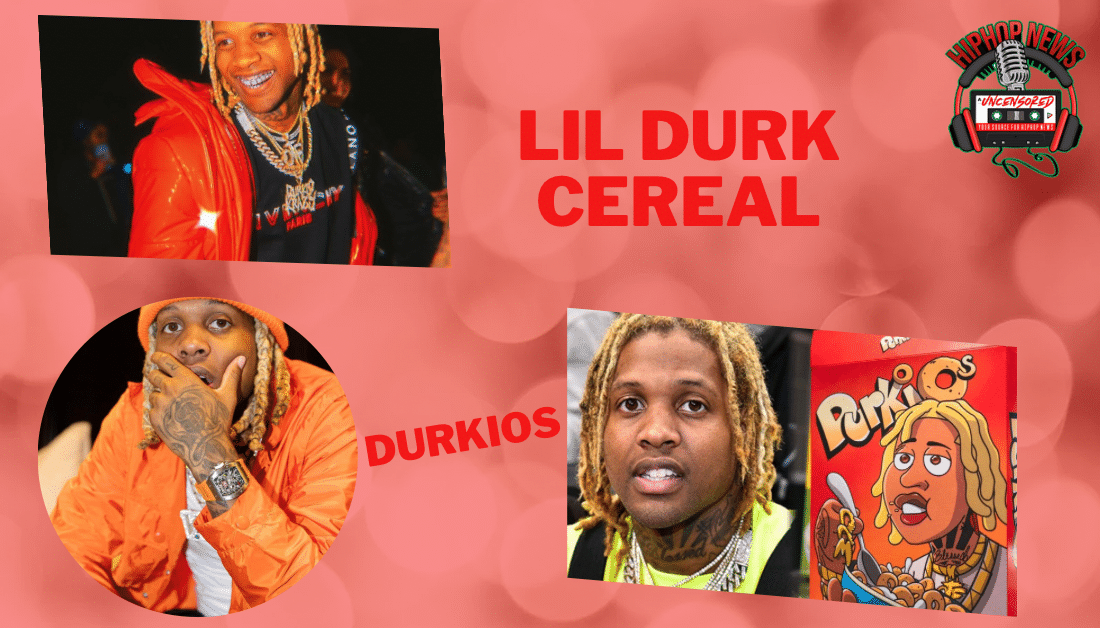 Lil Durk Cereal. Without a doubt, Lil Durk is about his business. Music isn't the only thing that keeps him paid.
Durkios Cereal Release
Lil Durk Cereal. In 2019, Lil Durk partnered with SoFlo Snacks in Miami to create DurkiOs cereal.
Of course, he beamed with excitement and shared the news on Instagram back in 2019.
Subsequently, he dubbed himself
"The first rapper with his own cereal."
Also, this came just a few years after Harlem rapper Cam'Ron released his infamous Killa Crunch cereal throughout New York City bodegas.
However, there wasn't any cereal to be eaten. On the contrary, Cams' box of "cereal" was nothing more than a t-shirt and an entry for a chance to win $100.
But whoever bought a box gets to keep a nice keepsake item to cherish.
On the other hand, DurkiOs was a limited edition item. Seemingly, the fans enjoyed the french vanilla flavored snack.
Collectors Item Today
Well, the state of Durks limited edition SoFlo snack isn't what it used to be.
Currently, Lil DurkiOs remain a collectors item. In fact, SoFlo fully disclaims that it's not meant for human consumption.
Also, fans thought the original price tag of $24.99 was hefty.
Well, today this fiery red box sells for thousands.
Seriously, websites such as StockX have DurkiOs listed for more than $7,000.
Do you think it's worth it to collect this cereal?
What price tag would you pay for a limited edition collectors item?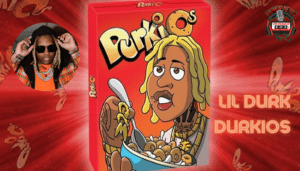 Hip Hop News Uncensored. It's the Leader in Hip Hop content on YouTube!