Erin Jackson: First Black Woman To Win Gold In Winter Olympics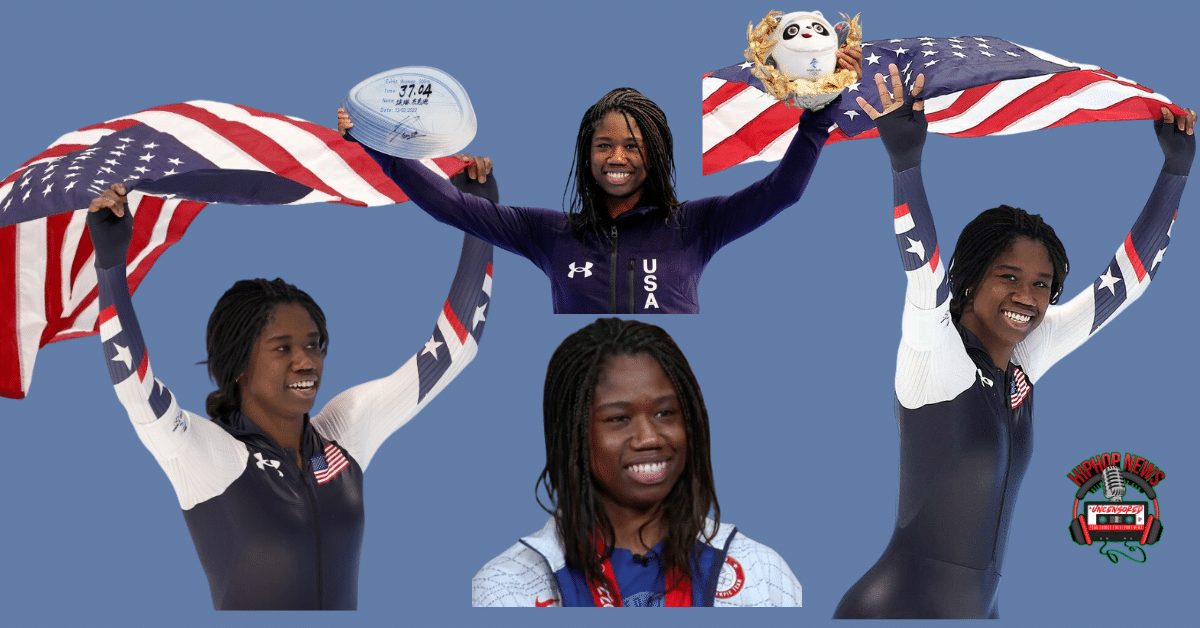 Erin started speed skating in 2017. But she was only 10-years- old when she started inline skating. This is the first gold medal for a Black Woman. Florida native went to the University of Florida. There she received her degree in Material Science & Engineering.
Erin Is The G.O.A.T. Of Speed Skating
On the world stage in Beijing, something spectacular took place. A young Black woman Erin Jackson skated her way to victory. I love sharing this kind of story.  Mainly, because it speaks to the heart of young Black girls everywhere. More importantly, it speaks to young girls regardless of ethnicity.
To be able to become an Olympian takes sweat, tears, and hard work. Also, it takes dedication to your craft. In this case, we were able to witness greatness.
Speed skater Erin Jackson makes history at Beijing Olympics
Not to mention, Erin is the first American to win the gold since 2002, as reported by NBC.
The 29-year-old is the first American to win an individual speedskating medal since 2010.
The first American woman to do so since 2002.
And, the first Black woman to win gold in an individual sport at the Winter Olympics, period, as reported by USA Today.
With that being said, we will now see other minorities trying winter sports. Especially since Jackson has proven that anything is possible.
Needless to say, her win was quite impressive. Might I add, Jackson's coach Ryan Shimabukuro share this,
"proves there's no barriers when it comes to diversity. It's just a matter of following your passion and your heart where it takes you and obviously she's had a great role model in Shani Davis as well, who led the way in 2006 and 2010, and I think she's going to inspire a lot of the African American community as well."
To sum it all up, Jackson was elated and she hopes that other Black women will follow in her footsteps. Congratulations!!!!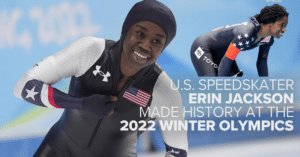 Hip Hop News Uncensored. It's the Leader in Hip Hop content on YouTube