Victim in Nipsey Hussle Murder Is Being Released From Jail!!!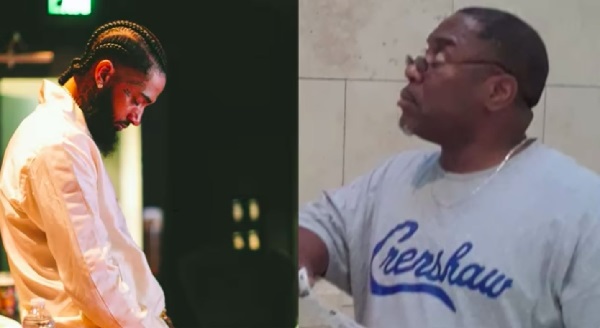 Victim in Nipsey Hussle murder is being released from jail.  Kerry Lathan was visiting Nipsey's store Marathon to buy clothes on Sunday, March 31, 2019. Nipsey and Lathan were in a conversation outside the store when alleged shooter, Eric Holder walked up to the men and fired shots. Nipsey was killed. Lathan was seriously wounded and is now paralyzed.
Nipsey was hooking Lathan up with new wardrobe
Apparently, Nipsey met the victim in the Nipsey Hussle Murder, Lathan, at the clothing store to give him a new wardrobe. Lathan was just released from prison after serving 20 years for a murder conviction. Lathan was going to reconnect with his family and Nipsey wanted him to look fresh. Days after the shooting Lathan was arrested from his hospital bed. Allegedly, Lathan had violated his parole by associating with Nipsey who police say was a Rolling 60's Crips gang affiliate, according to TMZ.  Sources are now saying that all charges against the victim of the Nipsey Hussle Murder, Lathan, were dropped. Lathan is scheduled to be released on Thursday.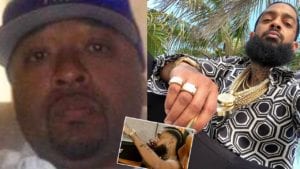 Check out the video above for more details
For more Hip Hop Entertainment News check us out at Hip Hop News Uncensored. It's the best YouTube channel for Hip Hop.