Megan Thee Stallion Cast In 'She-Hulk'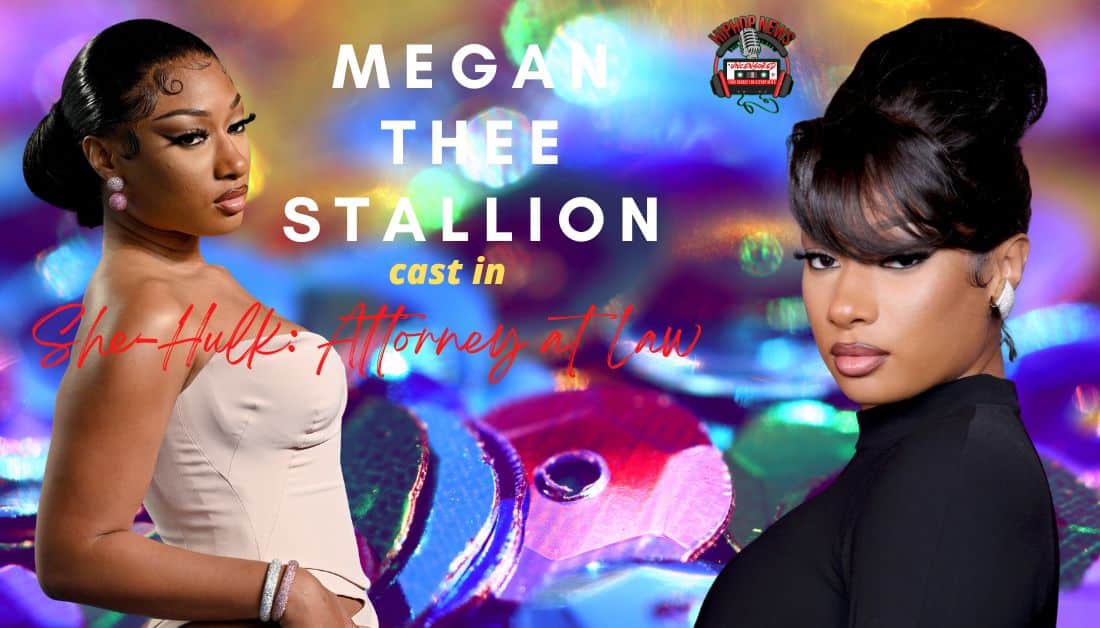 Megan Thee Stallion is the newest actress to be cast in the Disney+ series, She-Hulk: Attorney At Law. Fans can't wait.
Megan Thee Stallion Stretching Her Acting Muscles In Marvel's She-Hulk: Attorney At Law
Megan Thee Stallion officially joins the cast of Marvel's She-Hulk.
The actual title is She-Hulk: Attorney at Law.
Marvel Cinematic Universe debuted the series on Disney+ on August 18th.
Fans can expect the series to run through October 13th.
With nine episodes, it is not yet clear what role Megan will play.
Stretching her acting muscles, Megan Jovan Ruth Pete is adding to her resume once again.
This role is in addition to her guest appearance on the Starz networks P-Valley.
As for her pivot to acting, Meg reveals where her inspiration comes from, saying –
"When I look at them [Queen Latifah and Ice Cube], it inspires me to take it further than just music. "I don't feel like I'm only going to be an actress — I feel like I'm also going to be a director and I'm also going to be a producer."
However, that's not all that the rapper/songwriter/actress has going on these days.
You can also look for Megan as she is set to star in the upcoming R-rated musical titled 'F*ucking Identical Twins'.
But until then, you can enjoy her forthcoming full-length album release, Traumazine.
Speaking on that project, Meg says –
"Everybody has gone through their own trauma in their own way, and to me, Traumazine is me facing the things that I've been running from about myself. […] It's comforting to know that other people are going through the same thing that you might be feeling.  When something happens to people, they feel like, 'Oh my gosh, this is only me. This is not normal, or I'm probably the only person in the world that feels like this.' But to hear somebody else talking about something that you're probably feeling, it's more comforting and more familiar. That's why people resonate with hearing other people's stories."
Fans sure have a lot to look forward to with our girl, and at 27 years old, our girl is just getting started!
Go 'head Meg, we see 'ya.
Want more stories about Megan Thee Stallion…hit us up.
Hip Hop News Uncensored. It's the Leader in Hip Hop content on YouTube!