BMF Documentary Trailer Released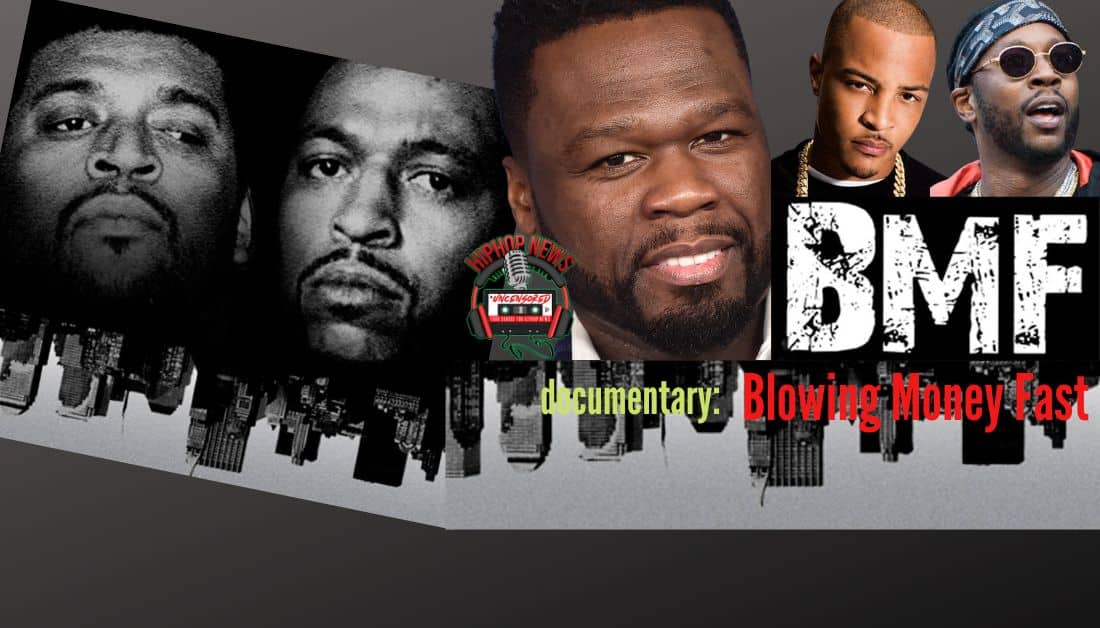 BMF Documentary trailer is headed to Starz at the end of the month. 50 Cent is the executive producer.
BMF Documentary Trailer Teased By Starz
BMF Documentary is set to debut on Starz at the end of the month.
After the highly successful BMF (Black Mafia Family) season 1 series, comes the explosive doc.
Headed up by Curtis "50Cent" Jackson, the highly anticipated project tells the real-life story of one of the most notorious cocaine empires in the history of America.
At the core of the business are founders Demetrius "Big Meech" Flenory and his brother, Terry "Southwest T" Flenory.
Their business survived a span of 4 decades and encompassed five major cities.
50 Cent is the executive producer.
Watch the trailer below.
This Doc Explores The Rise And Fall Of The Drug Empire Headed By "Big Meech" And "Southwest T"
The BMF Documentary: Blowing Money Fast explores the rise and fall of the captivating drug empire based in Detroit.
Attached to this project are those that witnessed the events unfold up close and personal –
close associates
journalists who covered them
major hip-hop figures
Among those hip-hop artists speaking on the cultural phenomenon in this documentary are T.I., 2 Chainz, and 50 Cent himself.
White Boy Rick, a druglord and FBI informant is also featured.
Additionally, 'Big Meech' himself will provide his own take on the OG rags to riches story of the BMF's rise and fall in the drug game.
Incidentally, Big Meech's son, known as Lil Meech, is playing him in the Starz series.
This event is the first time the infamous kingpin will do so.
Watch the teaser trailer for the BMF documentary now –
Viewers will see the impact this business had on hip-hop and music across 8 episodes.
Look for this captivating doc to arrive on Starz on October 23.
Plus, the second season of the scripted BMF series will be here in January of 2023.
Don't miss out on this powerful documentary.
Will you be watching?
For more stories on 50 Cent and BMF… hit us up.
Hip Hop News Uncensored. It's the Leader in Hip Hop content on YouTube!