Did Charleston White Go After King Harris?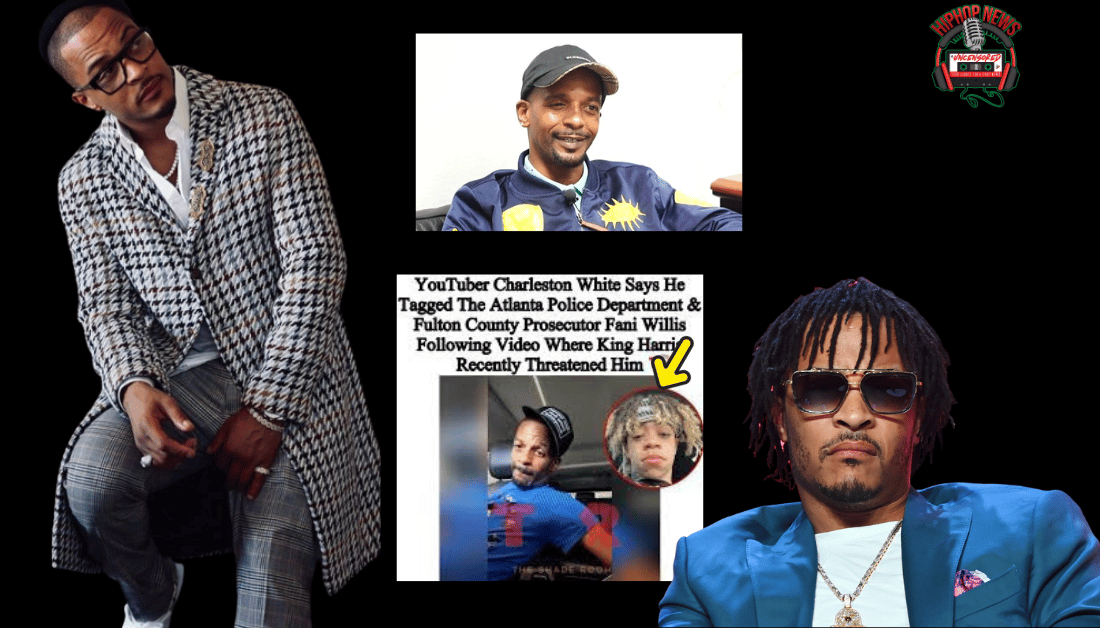 Did Charleston White Go After King Harris? Is Charleston looking for the come-up? Or is he correct to report King to the authorities?
T.I. Calls Out Charleston White
Did Charleston White Go After King Harris? The infamous YouTuber has allegedly reported King. This all began on White's Podcast.
According to Complex, White went on a rant against Boosie's son, Tootie Raw, and King Harris. Some of what White said about King was jaw-dropping. I don't want to repeat it.
Especially since he talked about King's physical looks. Where I come from those are fighting words. Therefore, I can see why T.I. jumped on social media to address White.
Apparently, White claimed he called the Atlanta police on King. This took place after King addressed his comments. Unfortunately, King made the mistake of allegedly threatening White.
Now, White wants to see young King in jail. Wait a minute. Why did White come after King in the first place? What did White expect? Anyone would have fired back at him.
You can't just call someone out by their name and not expect a response. Furthermore, T.I. did what any parent would have done. He called White to address the issue. Isn't that what you or I would have done?
Surely, White knew this negative dialogue would go viral. Is White clout chasing? After all, White is notorious for controversial commentary. Not long ago, White had beef with Soulja Boy.
I am not surprised he would allegedly attack another rapper. Nevertheless, T.I. handled the situation like an Old "G." Keep in mind, T.I. comes from the streets. He can back up his gangsta.
So, White might want to fall back. Or at least apologize. What say you?
Check out the video above for more details.
Hip Hop News Uncensored. It's the Leader in Hip Hop content on YouTube