Troy Ave Expected To Testify Against Taxstone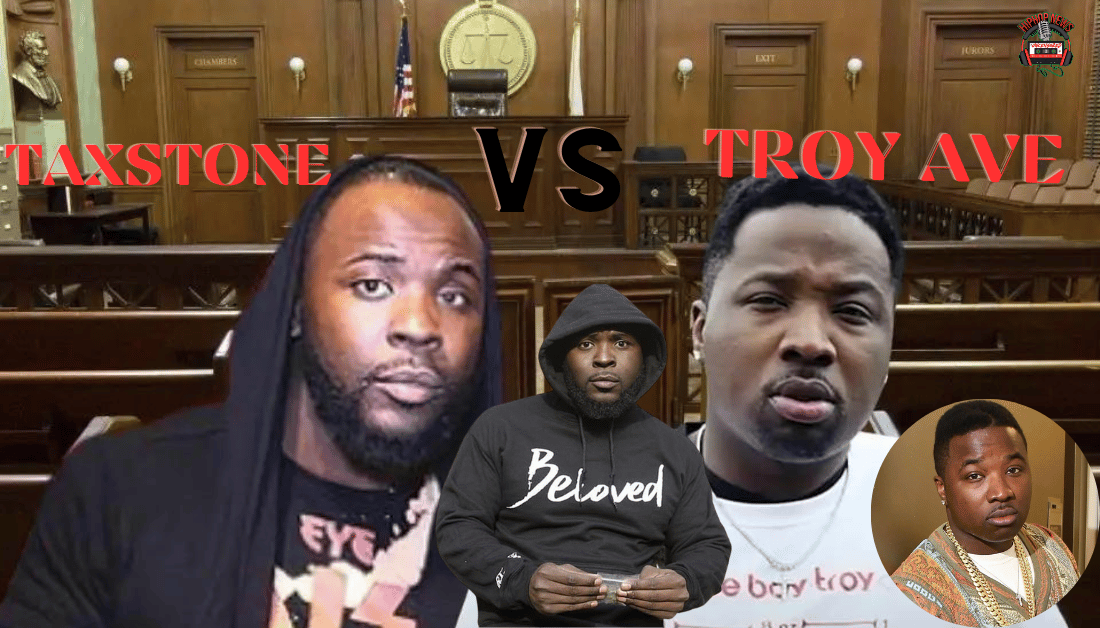 Troy Ave Expected To Testify Against Taxstone. The murder trial for Taxstone started this week. His fate will be decided in a NY court.
The Beef  Between Troy Ave & Taxstone Will Be Highlighted
Troy Ave Expected To Testify Against Taxstone. In a shooting at Irving Plaza Roland Collins aka Troy ave was injured. During the same alleged incident, Collin's security guard was killed.
After the smoke settled, Ronald "Banga" McPhatter was dead, as reported by The Shaderoom. At first, there was no arrest.
It was not until January 2017, Daryl aka "Taxstone" Campbell was apprehended by police in Brooklyn, as reported by XXL Mag.
U.S. marshals from NY and NJ arrested Campbell. It was alleged by Detective Jose Flores that Campbell's DNA was found on the gun.
More importantly, the gun was the weapon that killed McPhatter. This was enough to hold Campbell over for trial. To top it off, the same gun allegedly was used to shoot Collins.
Needless to say, Campbell could not get out of this. The popular podcast host is fighting for his freedom. Meanwhile, Campbell has pleaded guilty to federal gun charges. But sentencing for the gun charge has not begun.
Apparently, Collins is one of the two witnesses to testify against Campbell. Campbell testifying against Collins can be problematic. For one thing, Collins was allegedly shot during the altercation.
Also, it was Collin's friend and security guard who was killed. Not to mention, both Collins and Campbell have been in a longstanding beef.
Recently, Collin's discussed the events of that night. He was a guest on Math Hoffa: "My Expert Opinion." Check out what he shared,
View this post on Instagram

Having said this, Collins is prepared to testify against Campbell. Equally important, Malcom Kinyon an alleged notorious drug dealer will testify.
We have been following the things for a few years. Finally, we will get more details.
Check out the video above for more details.
The Hip Hop News Uncensored. It's the Leader in Hip Hop content on YouTube