Taj Jackson Goes In On Chris Rock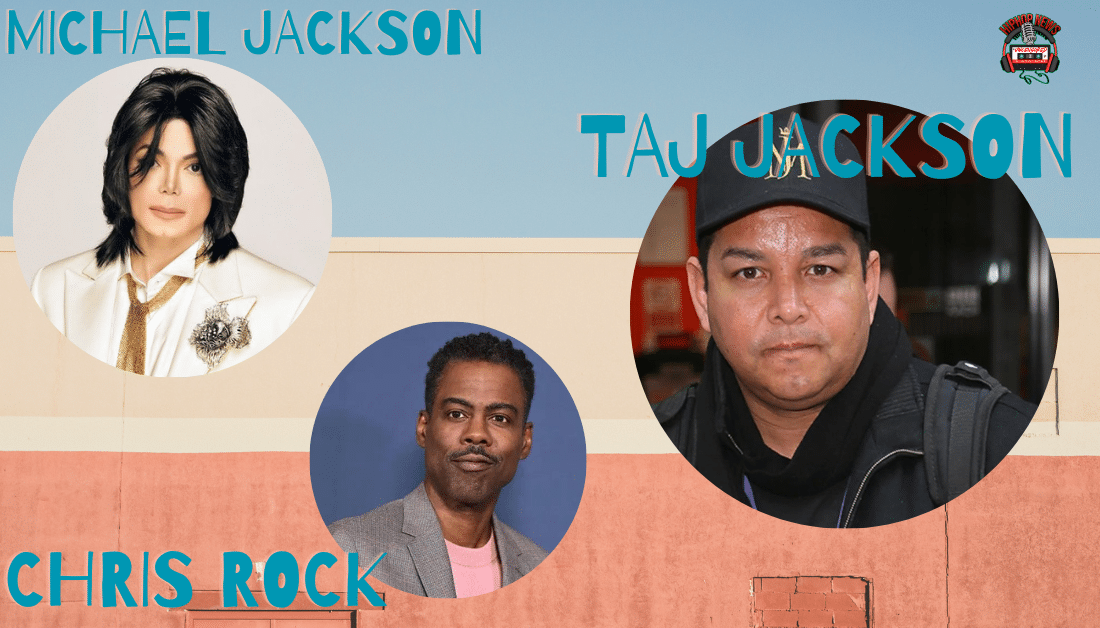 Taj Jackson Goes In On Chris Rock. And rightfully so. Why did Chris bash his uncle Michael in his routine?
Was Taj Jackson Right To Blast Chris Rock?
Taj Jackson Goes In On Chris Rock. It's one thing to blast Will and Jada.
This time, Chris may have gone too far.
After all, Michael can't defend himself.
Because he has been dead for several years.
Why did Chris compare Michael to embattle singer Robert Kelly
Hasn't Michael suffered enough ridicule?
Especially since, there was no real proof Michael was an alleged child predator.
On the other hand, R. Kelly has been convicted of crimes against underage girls.
Having said this, Taj spoke out against Chris's comedy routine.
He accused Chris of going after his family.
In fact, Taj claims Chris has harassed the Jackson's for decades, as reported by The Shaderoom.
Furthermore, Taj declared, "What did my family ever do to you?"
In his defense, Chris is a comedian. Isn't bashing people part of his comedy?
Should his comments get a pass or not?
In other words, Chris was making a comparison between Michael and R. Kelly. Wasn't he?
Nevertheless, Taj was appalled by Chris's negative talk. Michael's nephew has been very outspoken.
He does not tolerate anyone bashing his family. 
That is why he slammed Chris, as reported by Vibe.
Perhaps, Chris will think before he speaks ill of Michael.
Otherwise, he may feel the wrath of Taj.
Check out the video above for more details.
The Hip Hop News Uncensored. It's the Leader in Hip Hop content on YouTube