Run The Jewels Celebrating 10 Years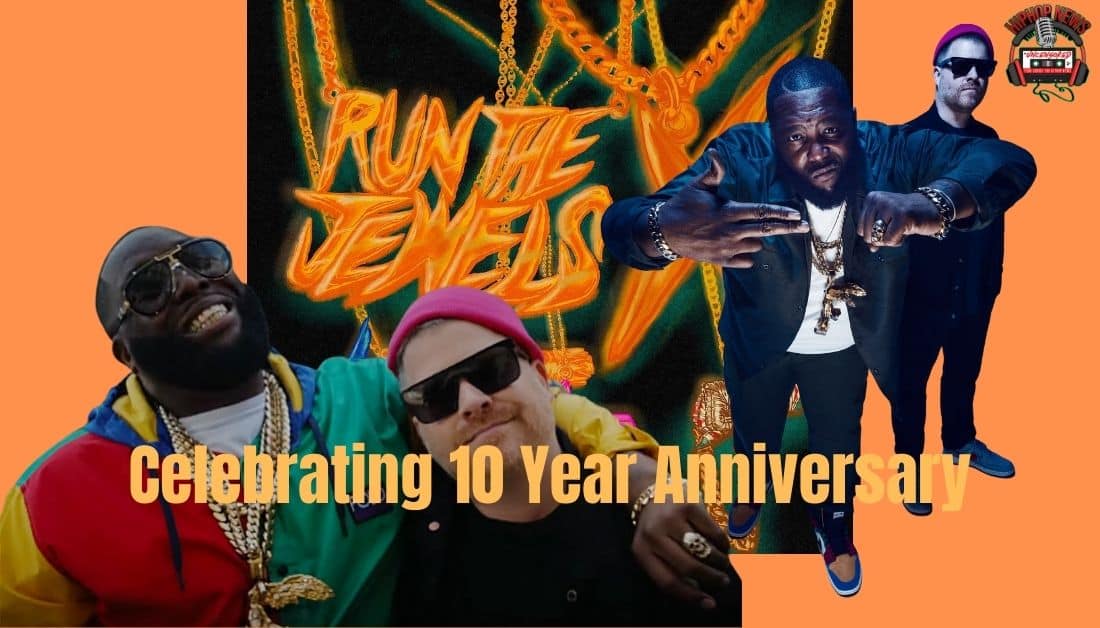 Run The Jewels celebrating their 10-year anniversary. The super-duo has set multiple show dates to mark the occasion.
Run The Jewels Celebrating Their 10-Year Anniversary With Multiple Live Concerts
Run The Jewels celebrating a decade together.
The super-duo is marking the occasion by sharing the stage this Fall with their fans on multiple nights.
The renowned rap group consists of Killer Mike from Atlanta and El-P from Brooklyn.
They made the announcement that will perform a series of live concerts beginning on September 13th and ending on October 14.
The 10th anniversary of their collaboration marks 4 albums with 16 shows in 4 cities.
The four cities selected include Chicago, NYC, ATL, and LA.
Four gigs in each city feature a different set, drawing from the band's entire record.
RTJ had only one run of concerts in North America since the release of the RIT4 album in 2020.
They wrapped up the Rage Against The Machine tour in 2022.
That run included five sold-out nights at Madison Square Garden.
This new series of events marks their first significant concert since then.
Speaking about their success as a duo, they share this message with fans –
"It's mind blowing to us that it's been 10 years since we joined forces as RTJ. The best way we can think to celebrate is to get the whole family together and do what we love for the people who love us back. It's going to be amazing, just like this entire ride has been, and we are grateful to get a chance to celebrate with our jewel runners this year and finally get back into clubs to destroy some stages for you. We're doing 4 cities, 4 nights each, and 4 full albums worth of jams, many we have only performed a small handful of times during our whole existence. So on night one it's RTJ1 in full plus many more songs from the other records, night two it's RTJ2… etc. etc. We can't wait to get out there and see you." – Jaime and Mike
Check out the schedule –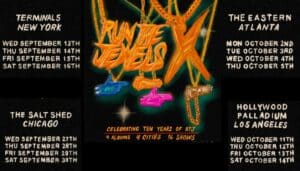 Look for lots of surprises during the run, with special guests and surprises expected to join them on stage.
Will you be attending one of their shows?
Hip Hop News Uncensored. It's the Leader in Hip Hop content on YouTube!