NLOA Press Conference Demand's NYPD Arrest 50 Cent!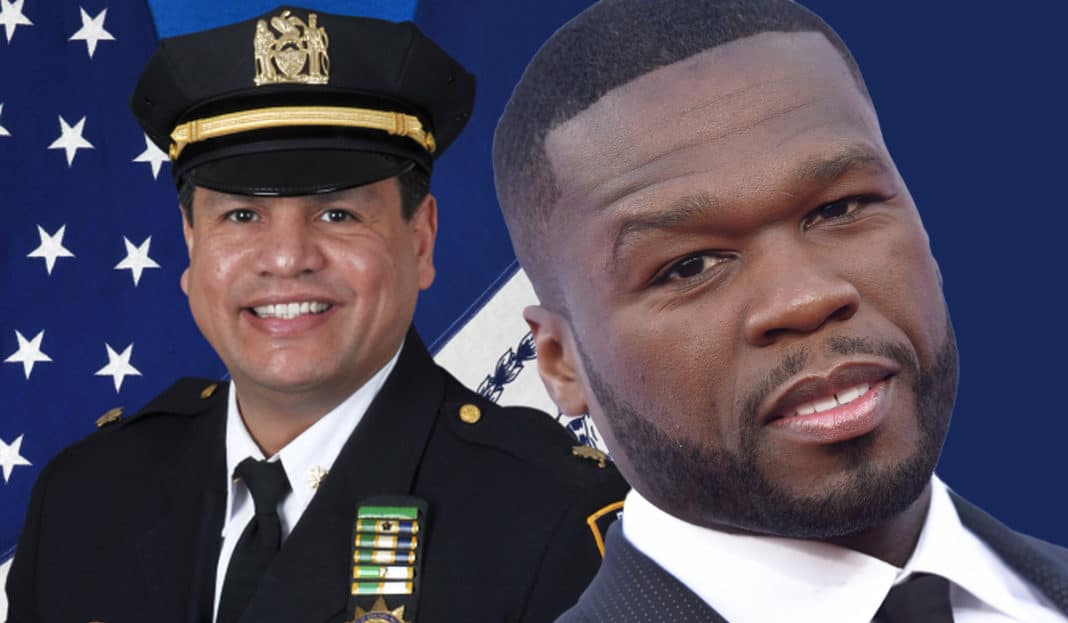 NLOA held a press conference to demand NYPD to arrest 50 Cent. The latest in the situation between New York rapper Curtis Jackson is turning into a nightmare. A NYPD officer, deputy inspector Emanuel Gonzalez allegedly threatened 50 Cent. And, now the NLOA wants 50 to go to jail.
NLOA demand that 50 Cent be arrested
Today in New York, the National Latino Officer Association held a conference. They are asking for the rapper to be investigated and arrested. The NLOA claim that 50 Cent has threatened and harassed officer Gonzalez, according to Hot New Hip report. However, they did not mention that Gonzalez allegedly made threats on 50's life first. Here is some of what was said during the conference:
" "I'm asking NY Commissioner O'Neal to charge 50 Cent with aggravated harassment of a police officer. 50 Cent is a threat to law enforcement. 50 should be arrested…50 should go to jail for threatening a law enforcement officer."
And, of course, 50 did not waste time in replying to the officers. Here is what 50 said:
"????look at this fool, he says let me tell you about the threats 50cent made. ????????‍♂️oh shit there's no threats ????ok well, I'm asking NY Commissioner O'Neal to charge 50cent with the last 3 murders in New York. ????Emanuel Gonzalez is a dirty Cop"
It sounds like the NLOA are rallying for their fellow Latino officer, Gonzalez. However, is this the right stand to take against 50 Cent? After all wasn't 50 threatened by the officer or not???

Check out the video above for more details
For more Hip Hop Entertainment News check us out at Hip Hop News Uncensored. It's the best YouTube channel for Hip Hop.