Nicki Minaj Is Back With Audio For 'Bussin'!!!!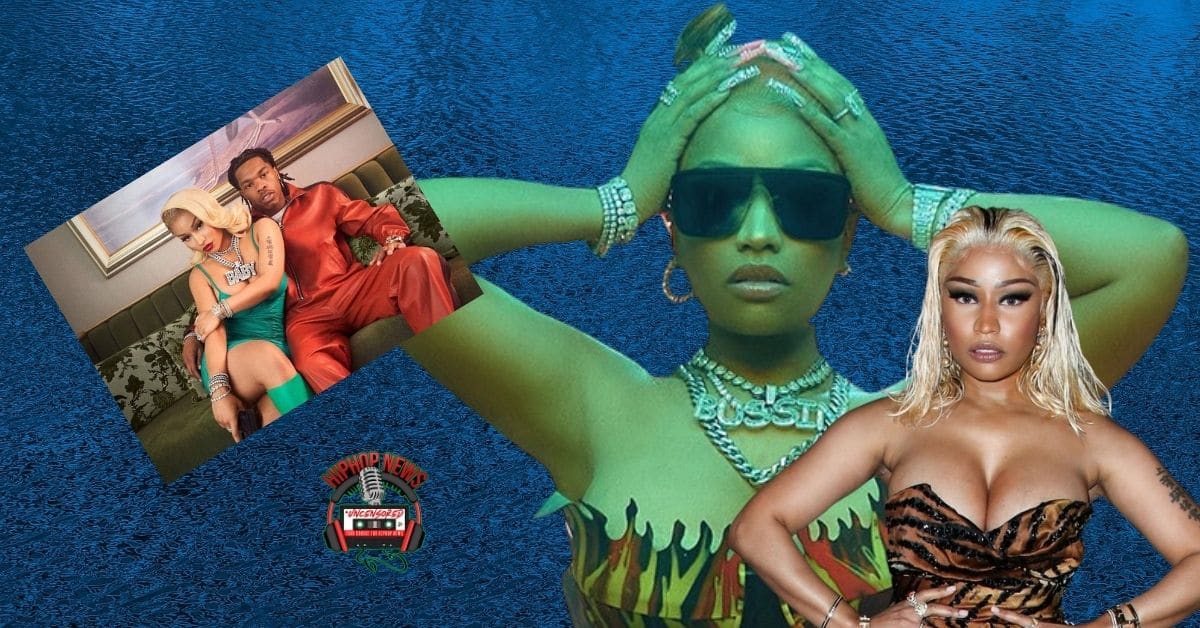 Nicki Minaj drops 'Bussin' audio, which she teased at the end of her music video for Do We Have A Problem? And it's all good.
Nicki Minaj Doesn't Disappoint With New Audio For 'Bussin'
Nicki Minaj just dropped the audio for the new song, Bussin.
Yep, she's back already.
As teased in her mini-movie music video, the queen has delivered.
Just last week, Minaj offered up the visual for Do We Have A Problem?
And at the end of the video, you hear a snippet of Bussin.
Fans cheered Nicki and couldn't wait to hear the full song.
Like Do We Have A Problem?, Nicki tapped Lil' Baby in this song too.
Check out some of the lyrics –
"Yeah, my connect just now sent my wrist back
Tell these bitches, "Give my drip back"
Strawberry Ferrari, whip that
Like to look back when he h-h-h-h-hit that
Ass and thighs, that's where I'm thick at
Told his ex she ain't gettin' that dick back"
Yeah…and that's just the first verse!
Here's the chorus –
"VVS' bu-bu-bussin'
Ass so fat, it's bu-bu-bussin'
Bag so full, it's bu-bu-bussin'
Drivin' foreigns, bitches bussin' (Queen!)"
Nicki didn't disappoint, hear it for yourself.
Will we get another mini-movie music video to accompany this track?
Perhaps a part 2 of Do We Have A Problem?
Stay tuned…
Hip Hop News Uncensored. The Leader in Hip Hop content on YouTube!