Nahmias Debuts Kodak Black In Paris Show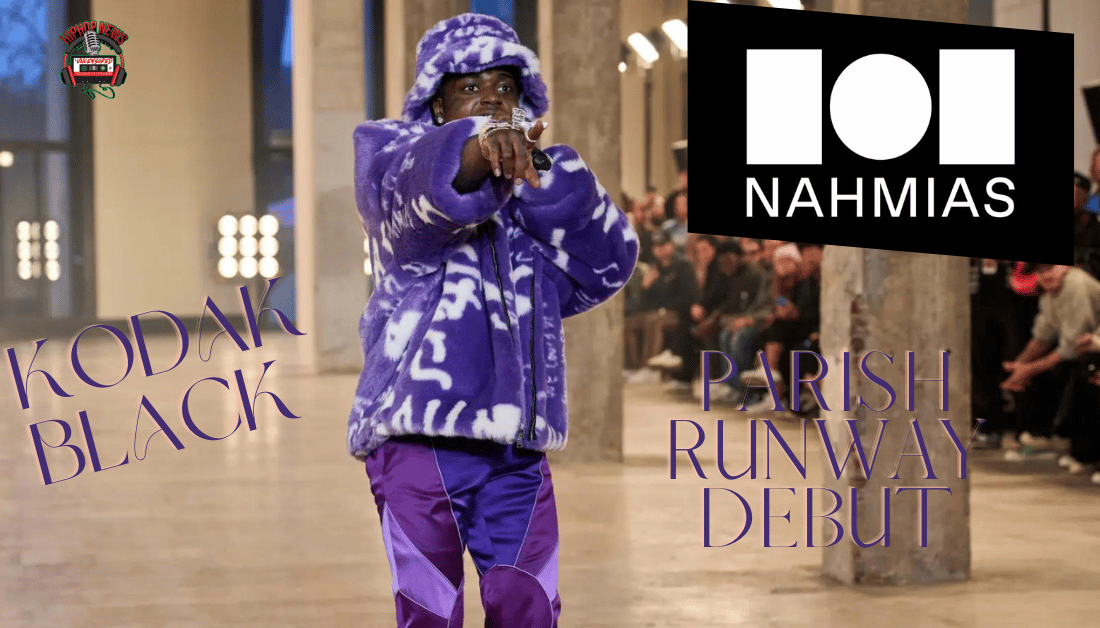 Nahmias Debuts Kodak Black In Paris Show. Not only that, Kodak performed. Is Kodak embarking on a modeling career?
Kodak Black Rips The Runway
Nahmias Debuts Kodak Black In Paris Show. The Florida rapper keeps reinventing himself. At the same time, he stays true to his craft. Kodak has partnered with L. A. based brand.
According to Yahoo, creative director Doni Nahmias unveiled a 10-piece collection. This clothing line had Kodaks's creative input. Together, they presented the clothing at the Fashion Show.
It was the first time Kodak hit the runway. Also, Kodaks's purple faux attire was adorned with his lyrics. To say nothing of, purple is his favorite color.
To top it off, sewn into the lapel were the words "love" and "war." An added bonus was Kodak performing his song, "Super Gremlin", as reported by Rolling Stone.
In addition, a model wore a purple suit adorned with rhinestone hearts sewn into the lapel. Again, the words "love" and "war" were sown in.
Clearly, Kodak was involved in the design with Nahmais. Especially since purple appeared to be the theme. Having said this, Kodak wrote about it on Instagram,
"I'm sitting in Paris like WOW, I really made it out [of] the projects for real."
Even more, special, Kodaks's daughter Yuri Kapri was there to witness his debut. The idea to present this clothing line came from both Kodak and Nahmias.
It's not the first time the long-time friends worked together. In fact, Kodak and Nahmias teamed up for a party in Miami.
Equally important, Mens Warehouse appears to be targeting a young clientele. Collaborating with Kodak and Nahmias was pure genius.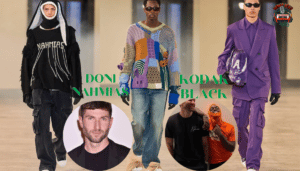 Hip Hop News Uncensored. It's the Leader in Hip Hop content on YouTube