Vic Mensa Sharing "Swish" Lryic Vid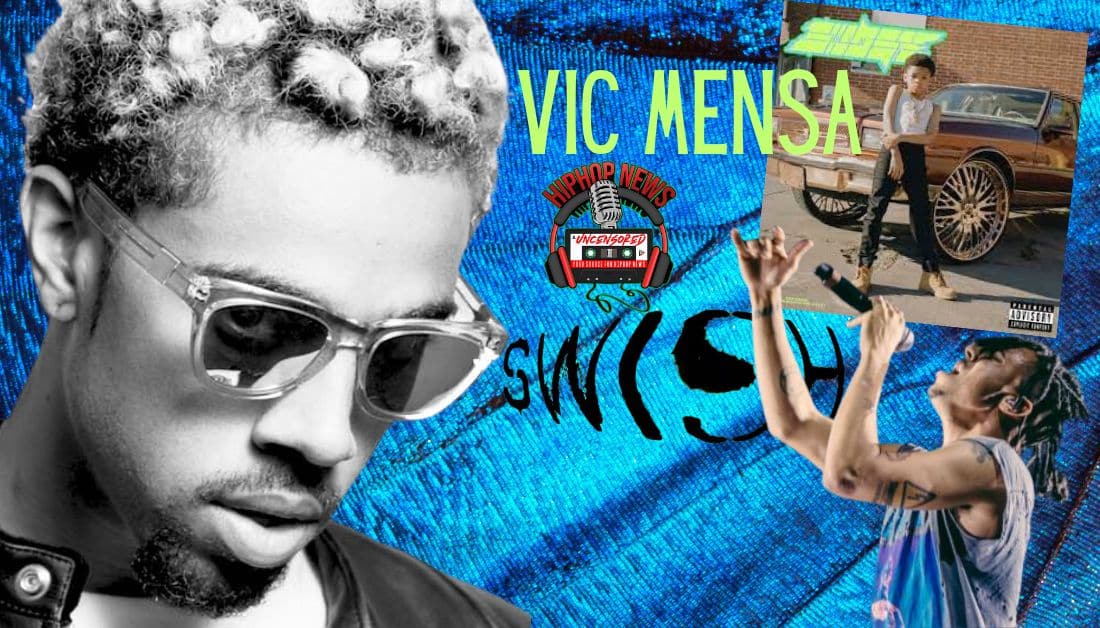 Vic Mensa sharing his new lyric video with a track that features Chance The Rapper & G-Easy. "Swish" arrives as a heavy fan fave.
Vic Mensa Shares New Lyric Video For "Swish" Featuring Chance The Rapper & G-Eazy
Hip Hop News Uncensored. It's the Leader in Hip Hop content on YouTube!
Vic Mensa sharing a new lyric video.
The single "Swish" arrives as a heavy fan favorite and features Chance The Rapper & G-Easy.
Fans have this Roc Nation tune on repeat and are calling his second big hit of the year a masterpiece.
It's the follow-up to "Strawberry Louis Vuitton (f. Thundercat and Maeta)" which was dropped in January.
You can listen to the lyric video for "Swish" below.
The 29-year-old rapper/singer/songwriter/record producer is coming in hard with this track.
While Chance The Rapper and G-Easy add their own unique flair to the cut.
Speaking on this song, Vic – real name Victor Kwesi Mensah – has this to say about working with his long-time friends on this new project –
"$WISH came from a writing camp me & Chance did in LA working on a bunch of music together. It was really just a fun, spontaneous vibe. Me & Bongo were freestyling and then Chance said he had a line so I just recorded him putting his verse together. G-Eazy is one of my best friends in the industry and someone I've known for probably 12 years, so it just all made sense."
Check out the official lyric video now –
So how do you like this one?
Can you imagine what the music video for this would look like?
Want more on Vic Mensa and your other favorite hip-hop artists… hit us up.