Top 5 Richest Female Rappers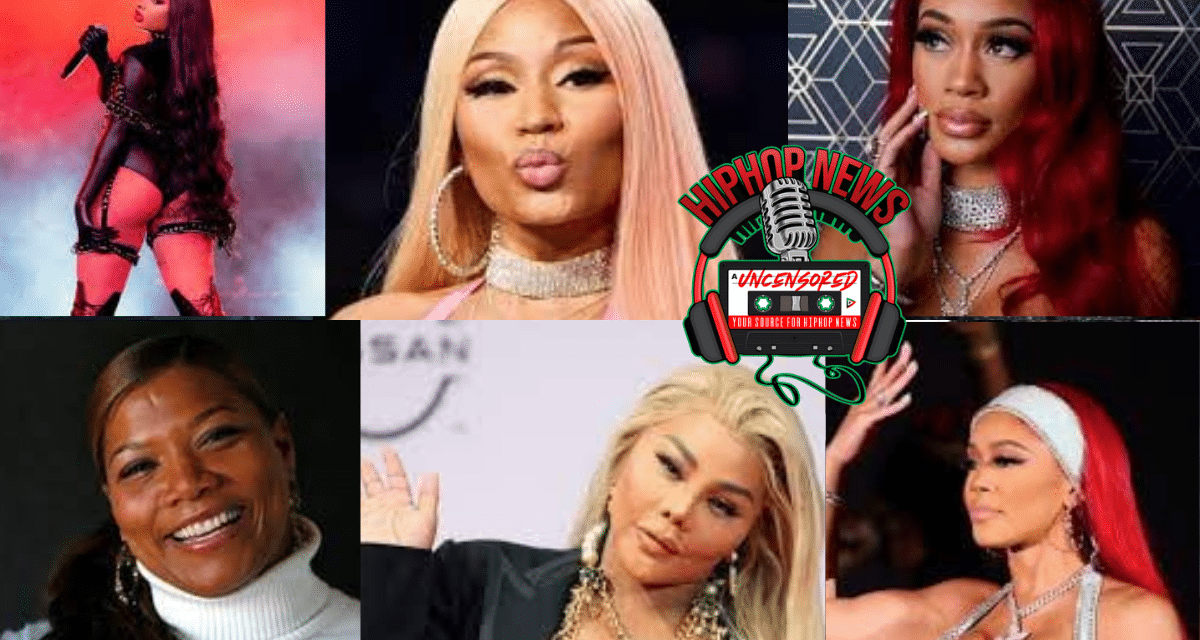 Top 5 Richest Female Rappers
The women put their aprons and oven mitts away proving they could make as much money, and in some cases, more money than men. In descending order this article is going to cover the top 5 richest female rappers. Some may surprise you, while others I am sure you expected to see.
5. Sandra "Pepa" Denton – Net Worth: $15 Million
Salt n' Pepa is a Grammy award-winning trio composed of Salt, Pepa, and Spinderella. In other words, Sandra Denton, Cheryl Renee James, and Deirdra Muriel Roper. The American Hip Hop group was formed in 1985. The Jamaican farm girl often called Sandy and/or Pep for short; moved with her family to Queens New York when she was 3 years old.
One may expect to see DJ SPinderella and Salt included on this list but they did less work when it came to expanding their brands with acting and reality TV shows than did Pepa. Had this been a top 10 list then yes we would have had Salt coming in at number six right behind Pepa.
We won't go into why Spinderella may have been underpaid and exploited but it suffices us to say that Sandy came out of the group so successful that until this very day she is one of the richest women of Hip Hop alive.
4. Cardi B – Net Worth: $24 Million
It's looking like the "Bodak Yellow" rapper caught a "Lick!" Coming in at number four is the pregnant mother of Kulture Kiari, wife of Migos member, Offset. Cardi B won our hearts as a social media influencer with inspirational messages that were "ratchet" and unrefined to say the very least, encouraging and entertaining to say the most.
The Love and Hip Hop Star began as a stripper who found herself checking the mail for checks from Mona Scott. She proved to us with "RedBarz" that she can rap and pen her own lyrics. Belcalis Almanzar then proved to us that she is a shrewd businesswoman who at the end of the day doesn't mind winning if it means employing a team of ghostwriters.
3. Missy Elliott – Net Worth: $50 Million
Coming in at number 3 is a woman whose finger waves "Can't Stand The Rain" but she can stand on her own in the studio as a producer among producers, male or female. Melissa Arnette Elliot was born on July 1, 1971. The unicorn of an artist became the backbone of success to acts like the late great Aaliyah, 702, SWV, and more.
The eclectic creative received the Michael Jackson Video Vanguard Award from MTV for having such a profound effect on the culture of music videos. Not bad at all for the first female rapper to be inducted into the Songwriters Hall of Fame.
2. Queen Latifah – Net Worth: $60 million
Surely this one doesn't surprise you. The rapper, actress, singer, songwriter "jack of all trades" Queen Latifah makes the number 2 spot on our list of the top 5 richest female rappers.
Frankly, this Covergirl has done too much for Hollywood to be anything less than number one or two. Dana Elaine Owens the Newark, New Jersey native has been imitated for years in every genre of entertainment she has ever entered. I will put it this way; before there was the sitcom Friends, there was Living Single. At Hip Hop Uncensored we are not at all surprised to see the U.N.I.T.Y rapper here at number two.
1.Nicki Minaj – Net Worth: $85 million
"I feel like I'm King Kong/Name still going ding dong/It's only two girls, getting more money, and they don't rap they sing songs/"
According to our research, this is a true statement, these two girls are Rihanna and Beyonce'. The reigning queen of net worth when it comes to the top 5 richest female rappers is the icon, the empire, the loving mother, Onika Tanya Maraj-Petty.