Kiana Lede Teasing Fans In New Vid For 'Deeper'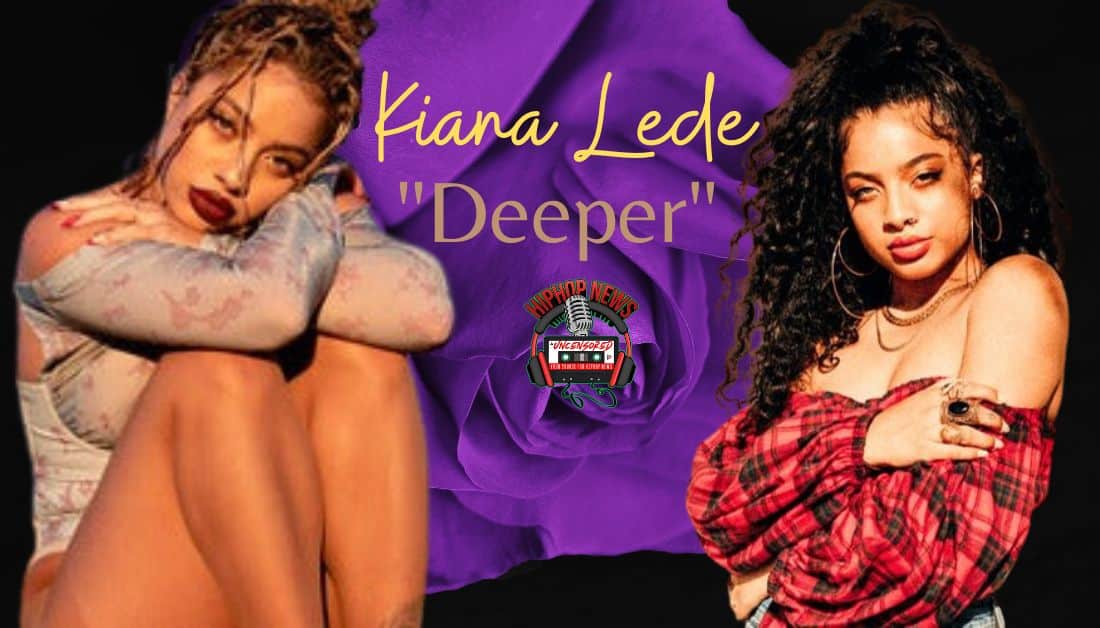 Kiana Lede is teasing fans in her new visual for 'Deeper'. Watch as she seductively slithers her way into your psyche.
Kiana Lede Teasing Fans By Slithering Her Way Into Your Psyche In New Visual For 'Deeper'
Looking for a fresh new sound to add to your music collection? Look no further than Kiana Lede's latest hit, 'Deeper'. This talented artist has been making waves in the music world, thanks to her unique blend of R&B, pop, and soul. In this article, we'll take a closer look at the rhythmic world of the 26-year-old multi-talented Kiana Lede and explore what makes 'Deeper' such a sexy hit.
You can see the visual below.
Digging Deeper: The Rhythmic World of Kiana Ledi
Kiana Lede is a rising star in the world of R&B, and it's easy to see why. Her music is a unique blend of soulful vocals, sexy beats, and catchy lyrics. Lede's style is a reflection of her diverse musical influences, which range from jazz and soul to hip-hop and pop.
One of the defining characteristics of Kiana Lede's music is her ability to create a catchy beat that gets your body moving. Her songs are perfect for dancing, and her latest hit, 'Deeper', is no exception. The track features an infectious melody that will have you slithering your way to the dance floor in no time.
Another standout feature of Kiana Lede's music is her soulful vocals. Her voice has a rich, warm quality that's both powerful and emotive. She's able to convey a range of emotions through her singing, from joy and passion to heartbreak and pain.
Discovering Kiana Lede's 'Deeper'
If you're looking to add some new music to your playlist, then 'Deeper' is a must-listen.
But what really sets 'Deeper' apart is its message. The song is about getting in touch with your inner self and exploring the depths of your emotions. It's a powerful message that's delivered with Kiana Lede's signature style and soulful vocals.
Check out the official audio for Kiana Lede's 'Deeper' now –
So how do you like this one?
In summary, Kiana Lede's 'Deeper' is a sure hit that's sure to get you in the mood. With its catchy beat, soulful vocals, and powerful message, this track is a must-listen for anyone looking for fresh new music.
Hip Hop News Uncensored. It's the Leader in Hip Hop content on YouTube!