Swizz Beatz Announces Jazz Album!!!!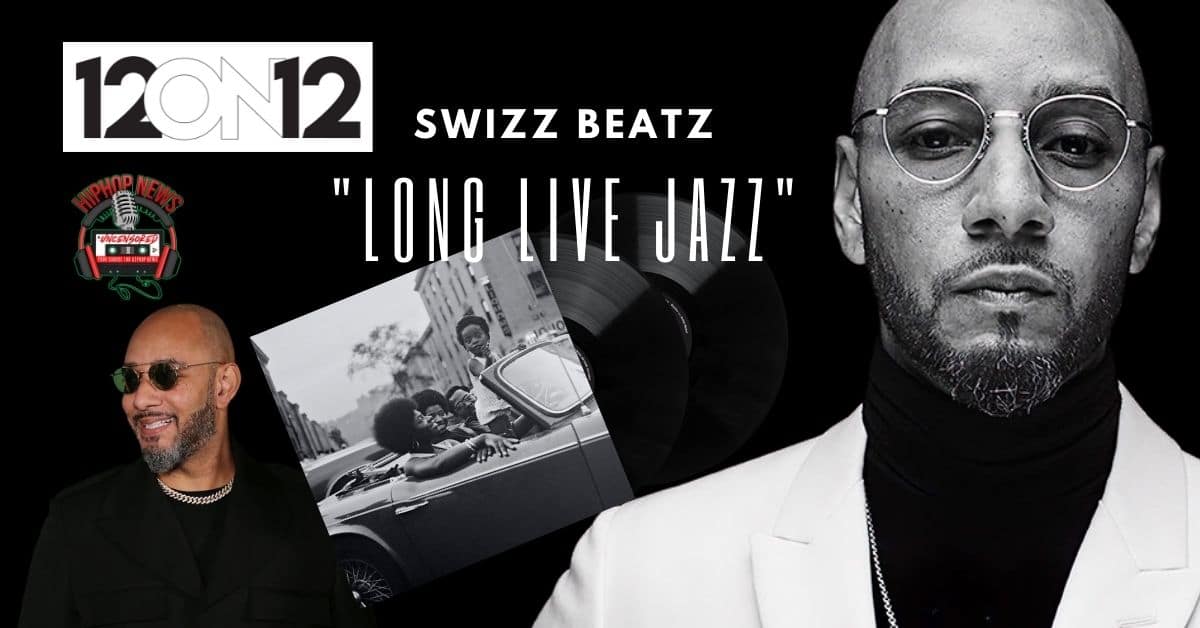 Swizz Beatz announces that he is working on a jazz album. The legendary producer taps the music the likes of Miles Davis, Kenny Dorham, and more.
Swizz Beatz Jazz Album On The Way
Swizz Beatz (real name Kasseem Daoud Dean) is taking us on a journey of jazz.
As he is releasing a jazz album, titled "Long Live Jazz".
In addition to that announcement, the rapper/record producer/businessman is also the new business partner of the high-end luxury brand, 12on12.
Claudia Moross, the founder and chief creator of 12on12, she says –
"…I am really looking forward to the next chapter for 12On12 and with the expertise and passion Swizz Beatz brings to the table I'm really excited for what's to come for the brand."
Compiling his own 12″ vinyl-only compilation, Beatz brings 2 of his passions together.
As the project will also include photography from his very own private collection (The Dean Collection).
In addition, selected for the cover image is "Untitled (Grandassas in Car)" which was shot in 1968 by Kwame Brathwaite.
The Swizz Beatz jazz project is a limited edition deluxe premium double gatefold package.
There will only be 1000 copies, numbered of course.
This is what Swizz had to say about his passion for jazz –
"Jazz has always been magic to our ears. I feel like it should get more attention! This is the first step to pay homage to the great craft & art. Photography is also one of the best expressions of art and should be shown more often. Art & Music are brothers and sisters, so I thought it was a great match. I'm a big fan of Kwame and I also love I'm able to share pieces from my collection through Music!"
CHECK OUT THE TRACKLIST
SIDE A
Until The Real Thing Comes Along by JD Allen
Doubts 2 by Ibrahim Maalouf
Osmosis Part III by Paul Motian, Bill Frisell, Joe Lovano
SIDE B
Call Out My Name by New Masters feat. Immanuel Williams
Never Let Me Go by Houston Person
I've Grown Accustomed To Her Face – Live by Wes Montgomery
SIDE C
In A Sentimental Mood by Sonny Rollins feat. The Modern Jazz Quartet
Little Girl Blue by Jeremy Pelt
Doubts by Ibrahim Maalouf
SIDE D
Alone Together – Rudy Van Gelder Remaster by Kenny Dorham
Round Midnight (Mono Version) by Miles Davis
In The Wee Small Hours Of The Morning by Bill Frisell, Thomas Morgan
The album, which sells for $100, is available to pre-order right now.
Expect shipments to start on February 25th.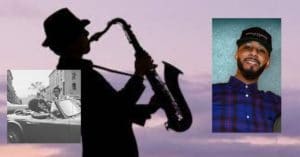 Hip Hop News Uncensored. It's the Leader in Hip Hop content on YouTube!