Snoop Dogg Releases 'Crip Ya Enthusiasm' Vid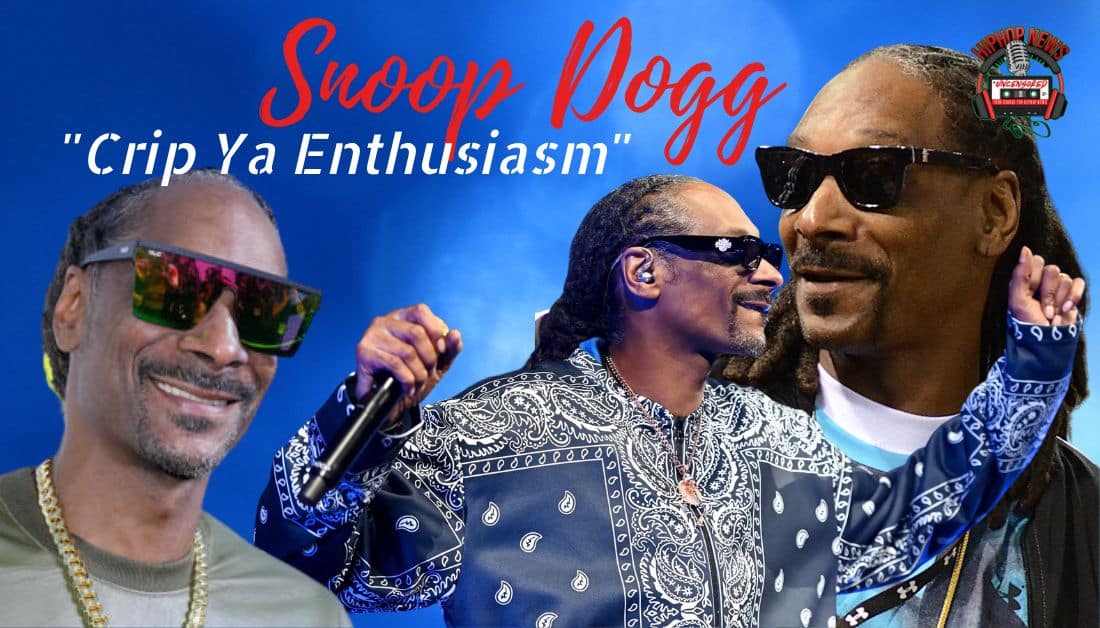 Snoop Dogg drops a new video for Crip Ya Enthusiasm. Additionally, Snoop allows fans to interact and explore further in his virtual game.
Snoop Dogg's 'Crip Ya Enthusiasm' Visual Is Here
Snoop Dogg's Crip Ya Enthusiasm visual has arrived, and fans are loving it.
The song is from his most recent release, B.O.D.R. (Back On Death Row), which dropped in February of this year.
You can see the video for yourself below.
Released a few days ago, the vid is truly groundbreaking.
Written and directed by Jesse Wellens and James Defina of Astro Project, the video is digitally animated and plays off the hit show Curb Your Enthusiasm.
He even got Pac all up in the mix.
That's right, Tupac Shakur makes an animated appearance in this one.
Check out the official music video for Snoop Dogg's Crip Ya Enthusiasm now –
However, fans know that this drop is more than just any old video.
Snoop joined forces with Astro Project to bring his vision into the Metaverse to leverage blockchain and Web3.
According to reports, there are endless possibilities, as fans can grab and mint one of the 10,000 donuts created at AstroProject.io.
From there, they can unlock and download ownable content.
This includes gamified content and assets used from the music video where they can interact, explore and discover unique unlocks in the Astro Donuts virtual locations.
They can even use the Larry Dogg avatar, pretty cool, huh?
As you will recall, one of the founding members of Death Row Records acquired the label back in February.
B.O.D.R. was the first album to come from the label under his ownership.
Want more stories on Snoop Dogg … hit us up.
Hip Hop News Uncensored. It's the Leader in Hip Hop content on YouTube!