Redman Is 'So Cool' In New Visual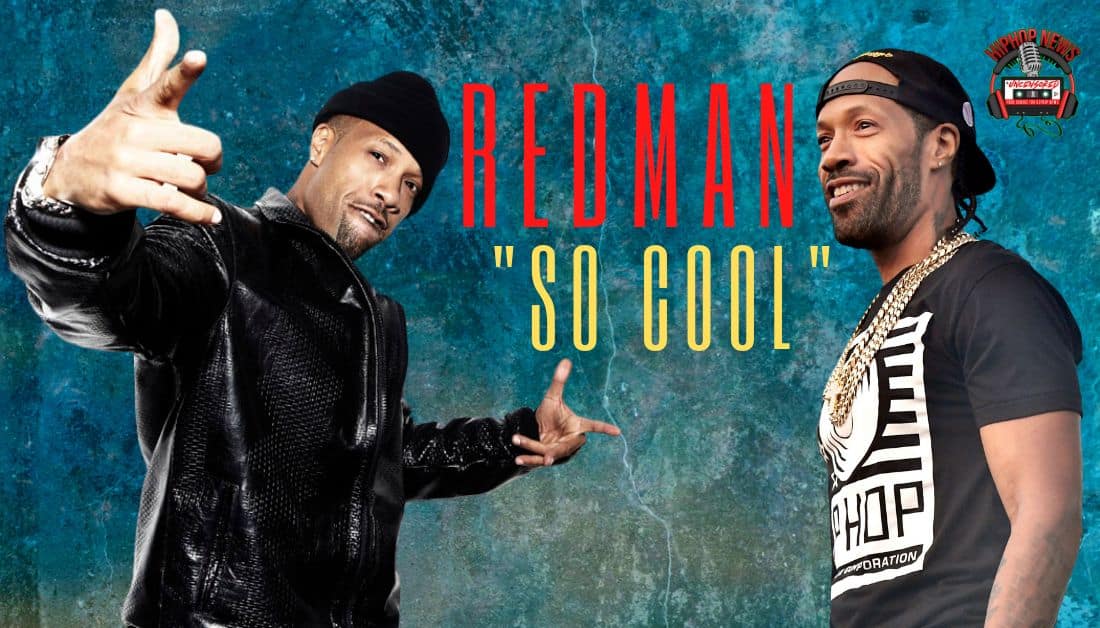 Redman drops a visual for So Cool, the first song from his forthcoming 9th studio album, Muddy Waters 2. Fans can't wait.
Redman So Cool In New Visual Off Upcoming Album, 'Muddy Waters 2'.
Redman is teasing fans with the release of So Cool.
The track comes as the first release from his highly anticipated upcoming project, Muddy Waters 2.
Further cementing his legacy, the rapper/actor/producer brings us another playful addition to his catalog.
Grammy award-winning Eric Sermon serves as producer on this project.
Set in Atlantic City, the monster truck-themed video will have fans reminiscing in the '90s era.
In the chorus of the new track, the 52-year-old hip hop legend (real name Reginald Noble) proclaims he's "so cool…so high…so fly than you…"
You can watch the video below, but first, check out the lyrics –
[Verse 1]
Back on my paper, I'm cool, nigga (Oh)
My whole city wildin', you through, nigga (Oh)
Smackin' the shit out you is the move, nigga (Oh)
You fucking your wifey, me too, nigga (Oh)
I'm a G, I don't need a cosigner
The strip club I don't throw commas
I invest the prose that broke ganja
Now the Bud 24 and jersey with it the black mamba (Let's go, nigga)
I murder shit without any effort (Oh)
Ever since Rich Porter had the BBSs (Oh)
I got the rock now I gotta Lenny S it
All the niggas merry when I'm teaching you the method (Oh)
My tax bracket under a mill ticket
That's why I shop in thе hood, I don't Saks Fifth it (Nah)
Bro, I'm cool and that's real
If I take it back to school, it's danger in thе field, let's go

[Verse 2]
I'm back on my grind, I'm cool, nigga (Oh)
Ask my crew what we gon' do, nigga (Oh)
Been getting bread since '92, nigga (Oh)
So don't get mad when I ask who you, nigga (Oh)
I'm pumped up my homies like let's go
I build another empire with that distro
I light a spliff then show you I'm your big bro
And the whole broad men smell it on the fifth floor (Let's go)
I'm cool, take it easy
I hustle out the trunk like we won easy
Grown man town, bust down young shit
I touchdown, give ya boss game he can run with
I'm lying for them stacks, I'm fiending the climate
You go live on your phone, we reading the comments
My whole city know I rep
My bank account and body and shape, check
Muddy Water 2, the 9th studio album for the Hip Hop legend, is set to drop later this year via Riveting Music.
Check out the official music video for Redman's So Cool now –
Are we ready for hip hop to get back to its roots?
You bet we are!
Want more stories on Redman, hit us up.
Hip Hop News Uncensored. It's the Leader in Hip Hop content on YouTube!