Queen Key Shows Off Triplets In "Never Cry" Vid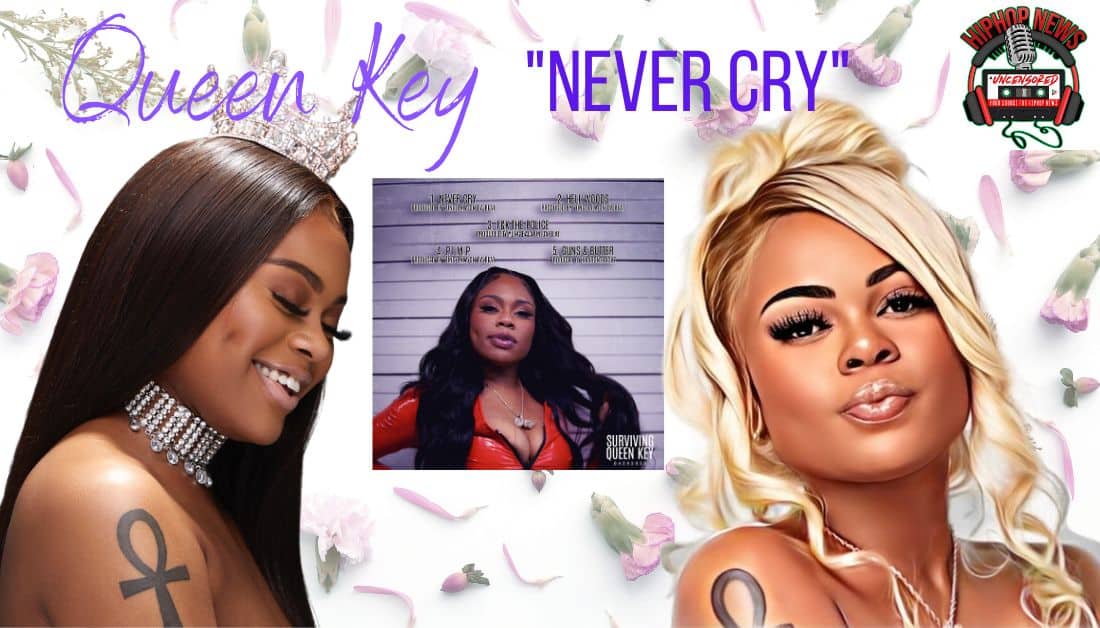 Queen Key shows fans her triplets in a new song. "Never Cry" comes from her first independent release, "Surviving Queen Key".
Queen Key Shows Off Triplets In Music Video For "Never Cry"
Hip Hop News Uncensored. It's the Leader in Hip Hop content on YouTube!
Queen Key shows off triplets in new music.
The single, "Never Cry" comes off her first independent release, "Surviving Queen Key".
You can see the video below.
The rapper from Chicago just released her Surviving Queen Key project and fans are praising her for it.
It 6 tracks strong and explores her standing in her rap career.
Also, check out two other singles, "Guns & Butter" and "Hell Woods".
But right now, watch the official music video for "Never Cry" –
So how did you like this one?
Previously, the rapper was being managed under G Herbo's Machine Entertainment Group imprint.
However, this new project is done independently.
The project title is directly inspired by one of her friends, who took to social media to express his frustrations.
Explaining the situation, here is what Queen Key has to say –
"At the end of his post, he's like, 'Surviving Queen Key.' When I heard that, you know that got a little ring to it. I like that. F*ck you mean? Exactly, Surviving Queen Key. Period. But I took the high road, I'm the bigger person about it. It's a project now. That's really for anybody, who acts like they gotta survive a bitch. You either survive or you're dead."
Adding to her comments, she says –
"Beyond the irritating ass people who inspired it, it's also real life. It's me having to survive Queen Key too, shit. It's where I'm at right now in my career. 5 new songs to speak to my fans, let motherf*ckers know how I feel."
Every track on her new project is worth a listen.
Check her out.
Want more on your favorite hip-hop artist… hit us up.