Quavo Unleashes Mind-Blowing 'Disciples' Music Video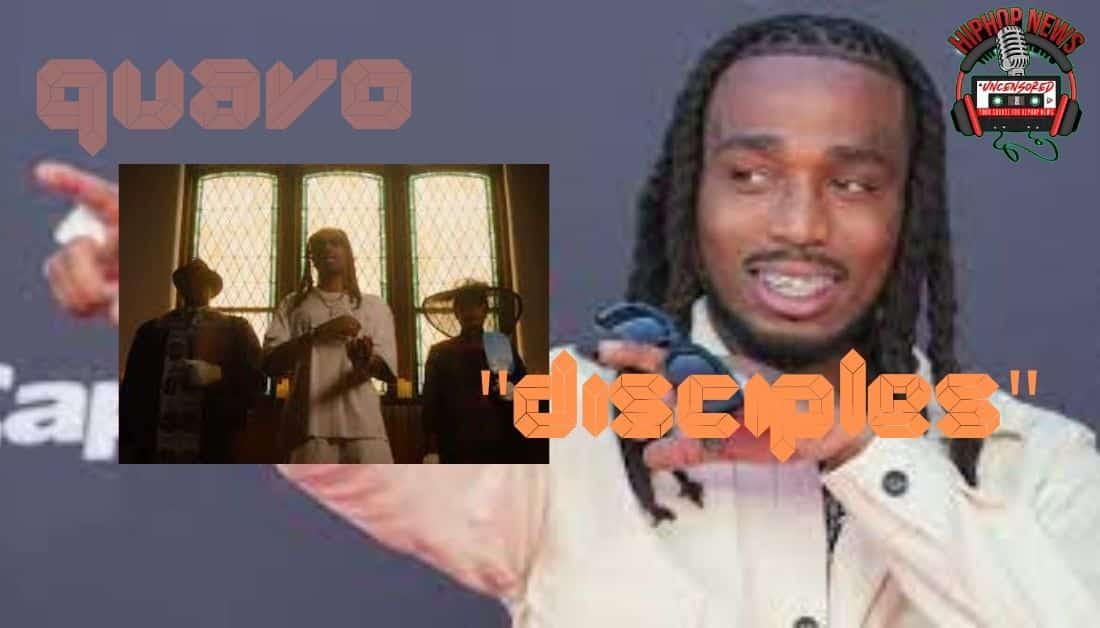 Quavo Unleashes Mind-Blowing 'Disciples' Music Video. One-half of Unc and Phew is making his mark as a solo act and fans are here for it.
Quavo Unleashes Mind-Blowing Disciples Music Video
Quavo, the multi-talented hip-hop artist, is once again exciting fans and critics with his latest music video for the hit single 'Disciples'. With its groundbreaking visuals and innovative storytelling, the video is taking the music industry by storm. Quavo's creativity is shining through in every frame, leaving viewers eager for more. Let's take a closer look.
Quavo's 'Desciples' Music Video: A Mind-Blowing Masterpiece
In the 'Disciples' music video, Quavo takes viewers on a wild journey that pushes the boundaries of conventional music videos. The visuals are stunning. From the very first frame, it is clear that Quavo is creating something truly extraordinary.
The attention to detail in the video is nothing short of incredible. Each shot is meticulously crafted. He is capturing the essence of the song's lyrics and evoking a range of emotions in the audience. The use of visual effects and cutting-edge technology is enhancing the overall experience. He is transporting viewers to a world where imagination knows no bounds.
Quavo's performance in the video is nothing short of awe-inspiring. His charisma and energy are undeniable. He is effortlessly commanding the screen with his mesmerizing presence. It's executed flawlessly, showcasing Quavo's versatility as an artist. Known for his powerful verses, Quavo's talent is shinging through in every moment of the video.
Unleashing Unprecedented Creativity: Quavo's 'Disciples' Video
Quavo is always going to think outside the box. The video pushes the boundaries of traditional music videos, breaking free from the constraints of a linear narrative. Instead, it takes viewers on a surreal and thought-provoking journey that is challenging their perceptions of reality.
One of the most striking aspects of the 'Disciples' video is the way it is effortlessly blending various artistic mediums. Quavo's willingness to embrace different art forms and fuse them together is a testament to his forward-thinking approach and his desire to push the boundaries of his craft.
This music video is not only visually stunning but also carries a powerful message. Through its captivating visuals and symbolism, Quavo is encouraging viewers to embrace their true selves, overcome obstacles, and strive for excellence.
Check out the official music video now –
So how do you like this one?
Quavo's 'Disciples' music video is a groundbreaking masterpiece that showcases his unparalleled creativity and artistic vision. With its mesmerizing visuals, flawless execution, and powerful message, the video has solidified Quavo's status as one of the most innovative and influential artists of our time. It is a true testament to his ability to think outside the box and continually push the boundaries of his craft. As fans and critics alike eagerly await his future projects, it is clear that Quavo's impact on the music industry will continue to be felt for years to come.
Want more on Quavo… hit us up!
Hip Hop News Uncensored. It's the Leader in Hip Hop content on YouTube!