Quavo Dedicates 'Without You' To Takeoff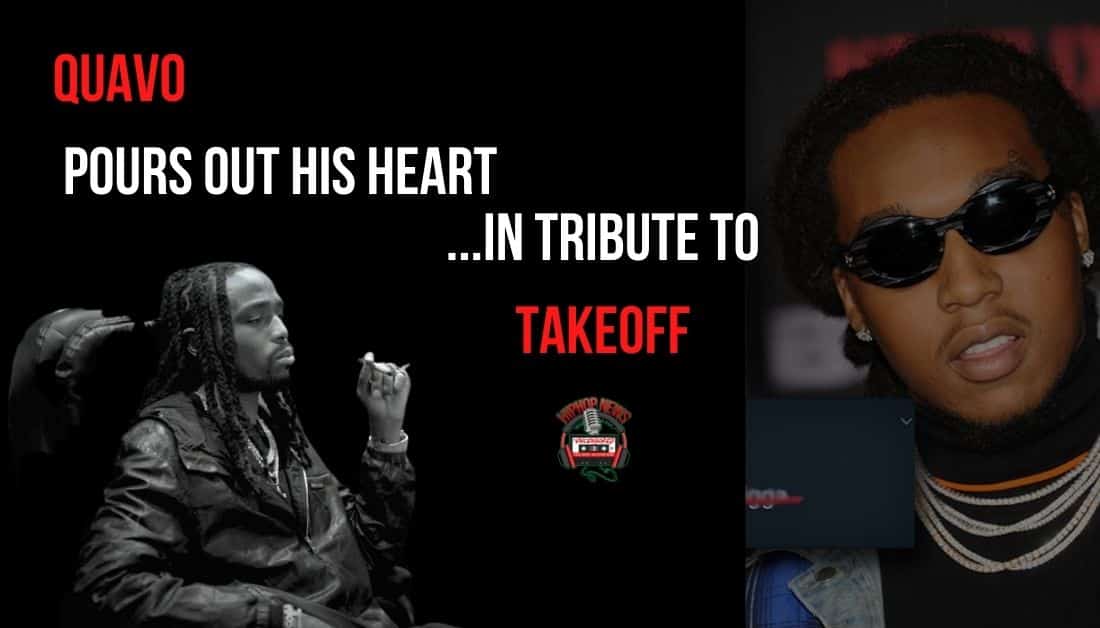 Quavo dedicates 'Without You' song and video to his groupmate and nephew, Takeoff. Fans appreciate the emotional new tribute.
Quavo Dedicates New Song And Video 'Without You' To Nephew Takeoff
Quavo has gone solo in dedication to his nephew, Takeoff.
The new heartfelt song and video released is titled 'Without You'.
You can see the video below.
Quavo, Takeoff, and Offset formed the group Migos.
The past year rumors swarmed that had the group breaking up.
In the midst of the stories, Quavo and Takeoff roke away from Offset and formed the group Unc and Phew.
They released a few songs under the new moniker.
Us and Them, as well as Hotel Lobby, are two of their projects that are well received.
Things were going great.
However, Takeoff – real name Kirshnik Khari Ball – was gunned down on at the age of 28, on November 1, 2022.
Now, 31-year-old Quavo – real name Quavious Keyate Marshall – is paying tribute to his late nephew in a new song and video.
It's his first return to music since the death of Takeoff.
With a gospel-tinged sound, Quavo pulls at the heartstrings when he shares his feelings and memories of them together.
Check out the first verse of Without You –
"…Tears rollin' down my eyes / Can't tell you how many times I cried
Days ain't the same without you / I don't know if I'm the same without you (Nah, I'm ain't the same)
Remember the days we smoked big blunts together?
Remember the days we rocked out Coachella? (Them days)
Remember the days we ain't have our shit together?
On the Nawfside, times were hard, but them days was better
I wish I had a time machine
Just so you can take a ride with me (Skrr-skrrt)
I miss just how you smile at me (Smile)
Unc and Phew until infinity (Infinity)…"
The official music video for Quavo's song, Without You on YouTube.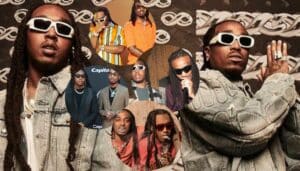 Want more on Quavo and Takeoff, … hit us up.
Hip Hop News Uncensored. It's the Leader in Hip Hop content on YouTube!