Nicki Minaj 'We Go Up' Video Causing A Stir!!!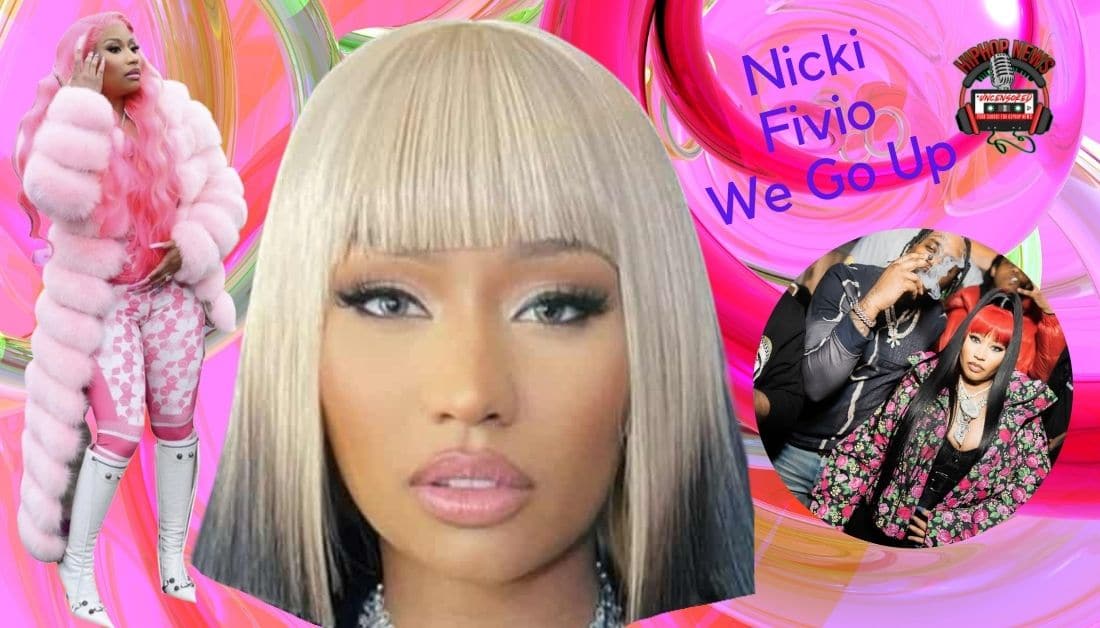 Nicki Minaj just dropped the music video for her single, We Go Up. And yeah…it's driving fans wild right about now.
Nicki Minaj's Visual For 'We Go Up' Has Fans Going Crazy
Nicki Minaj just drove her fans crazy with the release of her single, We Go Up.
Directed by Dre Vinci and featuring Fivio Foreign, Nicki's New York stomping grounds are front and center.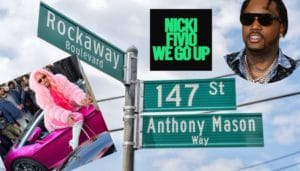 Yeah, Jamaica Queens is the center of attention in this hot video.
Specifically, the corner of Rockaway Blvd. and 147th Street (aka Anthony Mason Way).
Less than 24 hours after teasing a snippet of the song, the full-fledged pink Barbie was on display.
Decked out in her signature pink, the hip hop icon and Fivio are seen driving around in a lime green Ferrari & Lamborghini.
Then later, switch to a custom pink wrapped Lamborghini.
As the video starts out, Nick says –
"This week 'rari…next week, 'lambo…"
Fans are already calling it a masterpiece, as the Queen never disappoints.
Always the master of her lyrics here is a sample of the song's hook –
I wish a b- would spin, I'm like, "Please show up" (show up)
When you talk to me, please don't bring a cheap – up (- up)
You keep talkin' 'bout a b- for the streets, grow up (grow up)
'Cause you the type to say that shit and knock a freak – up (ew)

…I said we out, you can't breeze with us (baow)
And my wrist always on ice time, freeze, it's us (baow) (the money), mm
It only took an hour for Barb to reach the #1 spot on YouTube.
Check out Nicki Minaj and Fivio Foreign in the video for 'We Go Up' for yourself right now.
And we still waiting on Fivio Foreign to drop his debut album, B.I.B.L.E., which he promises will go viral!
Hip Hop News Uncensored. It's the Leader in Hip Hop content on YouTube!