Nicki Minaj Triumphs with 'Last Time I Saw You'!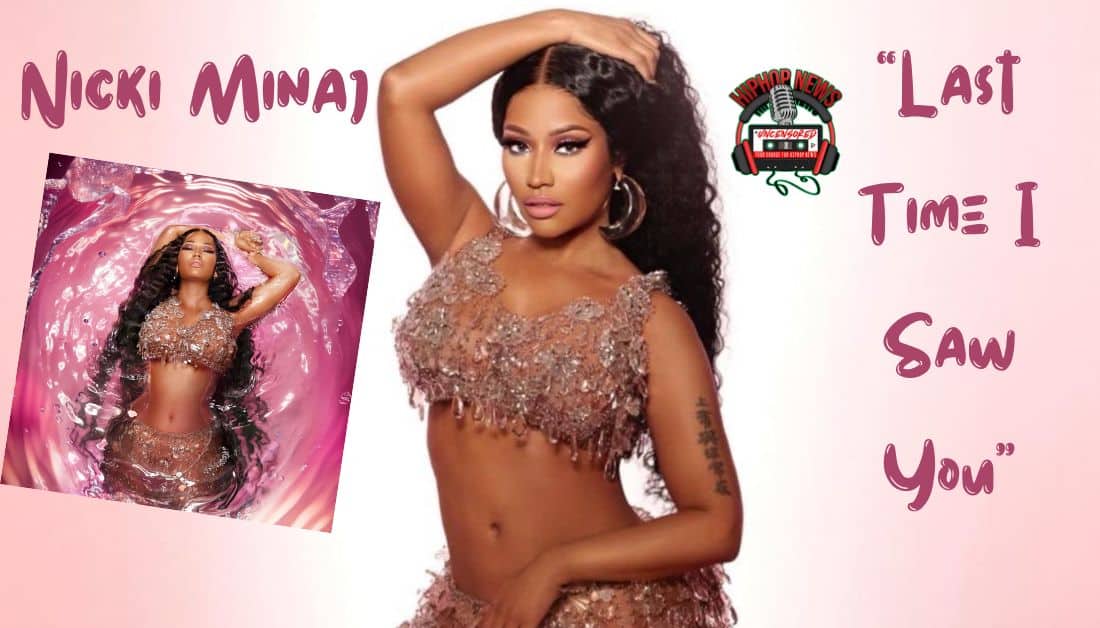 Nicki Minaj 'Last Time I Saw You' is a bonafide hit, and fans can certainly attest to that. Over a million folks have viewed the audio vid.
Nicki Minaj's 'Last Time I Saw You' Audio Vid Already Has Over a Million Views on YouTube
In the realm of pop music, Nicki Minaj has proven time and time again her worth. Her latest triumph, the release of her highly anticipated single 'Last Time I Saw You,' has solidified her status as one of the industry's most unforgettable artists. With her signature blend of powerful vocals, mesmerizing lyrics, and infectious beats, Minaj again demonstrates why she is a true superstar.
Nicki Minaj's Unforgettable Success: 'Last Time I Saw You' Triumphs!
Nicki Minaj's latest release, 'Last Time I Saw You,' is an unforgettable success that showcases her undeniable talent and ability to captivate audiences. The song, which seamlessly blends elements of pop, hip-hop, and R&B, is a testament to Minaj's versatility as an artist. From the moment the track begins, listeners are immediately drawn in by her mesmerizing vocals.
'Last Time I Saw You' takes listeners on an emotional journey. Minaj is dipping into themes of heartbreak, loss, and empowerment. Through her heartfelt lyrics and powerful delivery, she effortlessly conveys the pain and anguish associated with lost love. Simultaneously, she is inspiring listeners to rise above their own personal struggles. The song's infectious chorus and beats further solidify its status as a true pop anthem. By doing so, she is leaving a lasting impression on anyone who hears it.
This unforgettable success of 'Last Time I Saw You' is a testament to Nicki Minaj's immense talent and unwavering dedication to her craft. She has once again proven that she is capable of creating hits that not only dominate the charts but also resonate deeply with her audience. With each release, Minaj continues to push boundaries and defy expectations. She's cementing her legacy as one of the most influential artists of our time.
Unleashing Her Power: Nicki Minaj's Latest Release is Unforgettable
The song's lyrics, written by Minaj herself, showcase her raw talent as a songwriter, as she fearlessly explores themes of love, loss, and self-discovery. Her ability to connect with her audience on such a deep and personal level is a testament to her authenticity as an artist.
Minaj's unforgettable performance on 'Last Time I Saw You' is further enhanced by her distinctive vocal range and impeccable control. The hauntingly beautiful verses effortlessly command attention and demand to be heard. Her delivery is filled with emotion, allowing listeners to immerse themselves in the story she is telling fully.
Moreover, the production of 'Last Time I Saw You' is a testament to Minaj's keen ear for detail. Her message is clear. The song's infectious beats and lush instrumentation serve as the perfect backdrop for Minaj's powerhouse vocals. With this release, she once again proves that she is a true visionary in the music industry.
Listen to the official audio now –
As 'Last Time I Saw You' continues to dominate the charts, one thing is clear – Nicki Minaj's reign in the music industry is far from over.
Want more on Nicki Minaj… hit us up!
Hip Hop News Uncensored. It's the Leader in Hip Hop content on YouTube!