NBA YoungBoy's 'Richest Opp' Sales Are In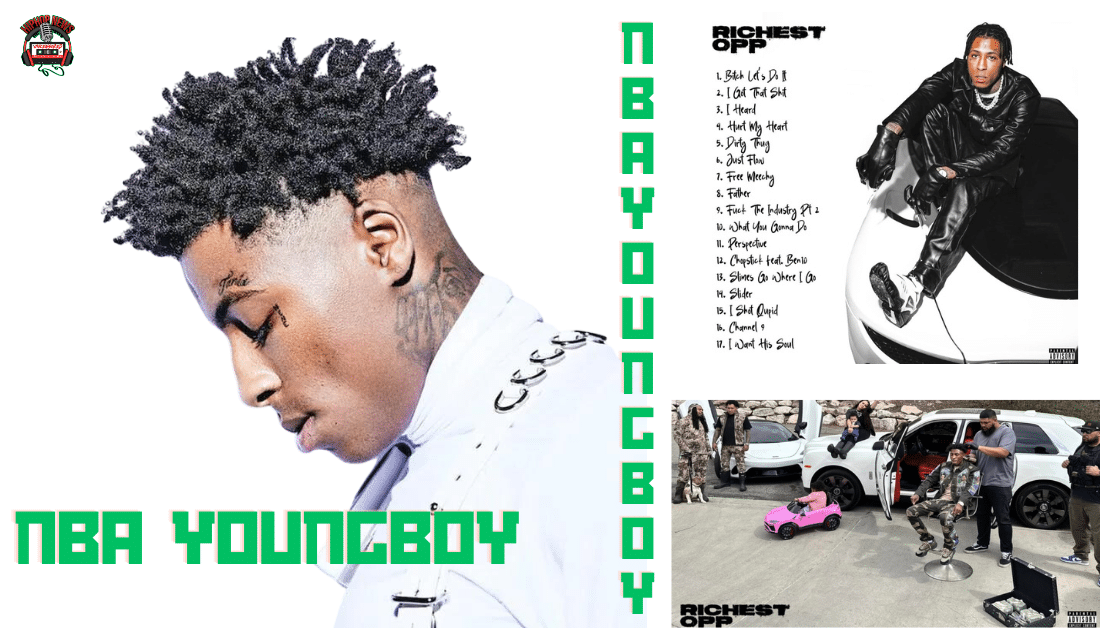 NBA YoungBoy's 'Richest Opp' Sales Are In. YoungBoy has done it again! 'Richest Opp' has dominated first-week sales. He is proving that his fans can't get enough of him. With his unique style and powerful lyrics, NBA YoungBoy has created a loyal following of fans who eagerly await every release.
Is 'Richest Opp' Some Of YB's Best Music?
NBA YoungBoy's 'Richest Opp' Sales Are In.
Once again, NBA YoungBoy proves he is a dominating force within the music industry.
According to Complex, 'Richest Opp is projected to move 58,000 copies.
That is impressive for YB, especially since he is still under house arrest.
YB's new music has put him in the top five spots.
According to All Hip Hop, this could be some of YB's most controversial music yet.
This is a testament to NBA YoungBoy's incredible talent and loyal fan base.
Despite being just 21, YB continues to establish himself as one of hip-hop's best young artists.
His unique style and powerful lyrics have captured the hearts of fans worldwide.
And his latest album is no exception.
The 17-track mixtape has caused quite a stir.
Bitch Let's Do It

Soulja Boy tried to allegedly railroad it by stirring up controversy.
Soulja went on social media and dissed YB,
But SSoulja'sefforts did not stop YB from moving forward with its release.
To top it off, YB stirred a little controversy of his own.
Some of his tracks allegedly aimed at rappers Drake, Lil Yachty, and J. Cole.
Of course, you must listen to find out what YB said.
Hip Hop News Uncensored. It's the Leader in Hip Hop content on YouTube.
Fans Go Crazy Over NBA YoungBoy's Latest Album' Richest Opp'
The release of 'Richest Opp' has sent YB's fans into a frenzy.
Social media has been exciting as fans share their favorite tracks and lyrics from the album.
Many have praised YB for his ability to connect with his fans through his music, and his latest album has only reinforced this connection.
Fans have taken to Twitter and Instagram to express their love for 'Richest Opp.'
YB's fans are some of the most passionate in the industry.
Their support has been a driving force behind the success of this album.
Overall, YB's 'Richest Opp album pledges to be a huge success.
With his incredible talent and unique style, NBA YoungBoy will continue making waves in the music industry for years.