Nas Unveils Thrilling Music Video 'Motion'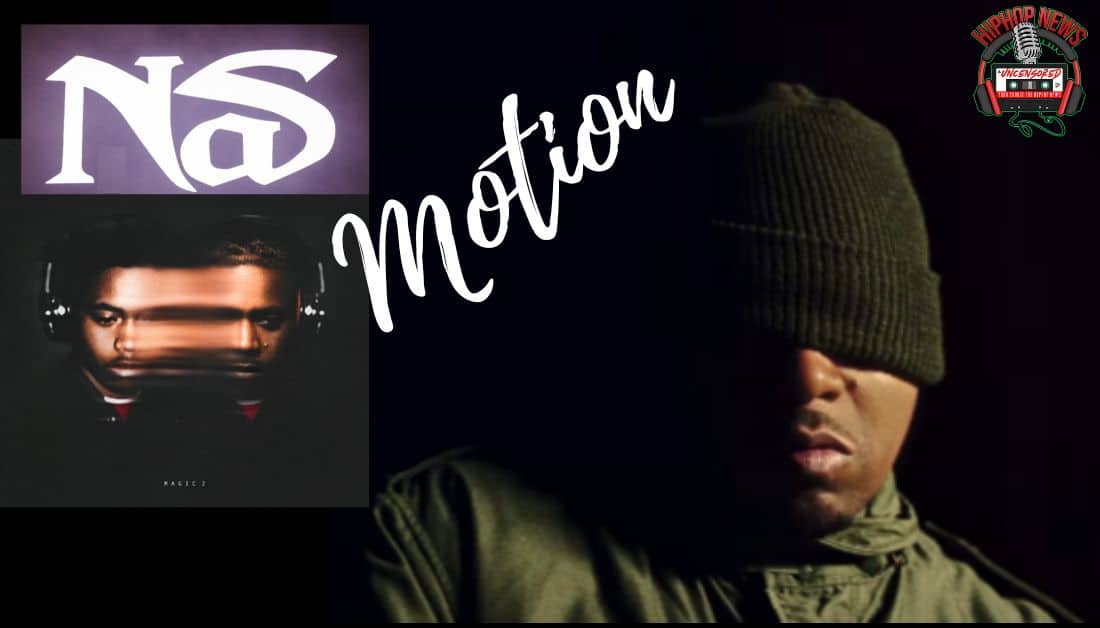 Nas, the legendary rapper and lyrical genius, has once again left fans in awe with the release of his latest music video, "Motion." This masterpiece showcases Nas' unparalleled artistry. He is proving that he continues to push the boundaries of hip-hop and redefine the genre. With breathtaking visuals and thought-provoking lyrics, Nas unveils a thrilling music video that is sure to leave a lasting impact on his audience.
Masterpiece in Motion: Nas Unleashes Thrilling Music Video!
In his latest music video, "Motion," Nas proves why he is regarded as one of the greatest rappers of all time. The video is an artistic masterpiece that combines stunning visuals with powerful storytelling. From start to finish, it takes the viewers on a journey that leaves them captivated and inspired.
The visual effects in "Motion" are nothing short of breathtaking. Each scene is meticulously crafted, creating a sense of energy that perfectly complements the lyrics and the beat of the track. Nas effortlessly moves through each frame, delivering his signature flow and thought-provoking lyrics.
Furthermore, Nas' ability to weave a narrative through his lyrics is on full display in "Motion." The rappers poetic mastery is evident as he seamlessly blends his personal experiences with universal truths.
Unveiling the Epic: Nas Takes Artistry to New Heights!
With "Motion," Nas once again proves that he is a true master of his craft. The music video is a testament to his dedication and commitment to pushing the boundaries of hip-hop and elevating it to new heights. Nas effortlessly combines his mesmerizing flow with thought-provoking visuals, creating a truly immersive experience that showcases his artistic genius.
As the music video unfolds, it becomes clear that Nas is not only a rapper but also a storyteller and a visionary. He uses his platform to shed light on important social issues and challenges listeners to think critically about the world around them. "Motion" serves as a reminder that art has the power to inspire change and provoke thought. Nas is at the forefront of this movement.
Nas' ability to captivate audiences with his artistry is unparalleled. With each release, he continues to push the boundaries of what is possible in music and solidify his status as a hip-hop legend. "Motion" is yet another example of Nas' ability to create a resonating listen on a deep and emotional level.
Check out the official music video now –
With the release of "Motion," Nas has once again unleashed his artistry and taken it to new heights. The music video showcases his lyrical prowess, his thought-provoking storytelling, and his ability to captivate audiences with his mesmerizing flow. Nas continues to redefine the genre of hip-hop and prove that he is a force to be reckoned with in the music industry. "Motion" is serving as a reminder that Nas' artistry knows no bounds.
Want more on Nas… hit us up!
Hip Hop News Uncensored. It's the Leader in Hip Hop content on YouTube!