Lil Wayne's Electrifying VMA 2023 Opener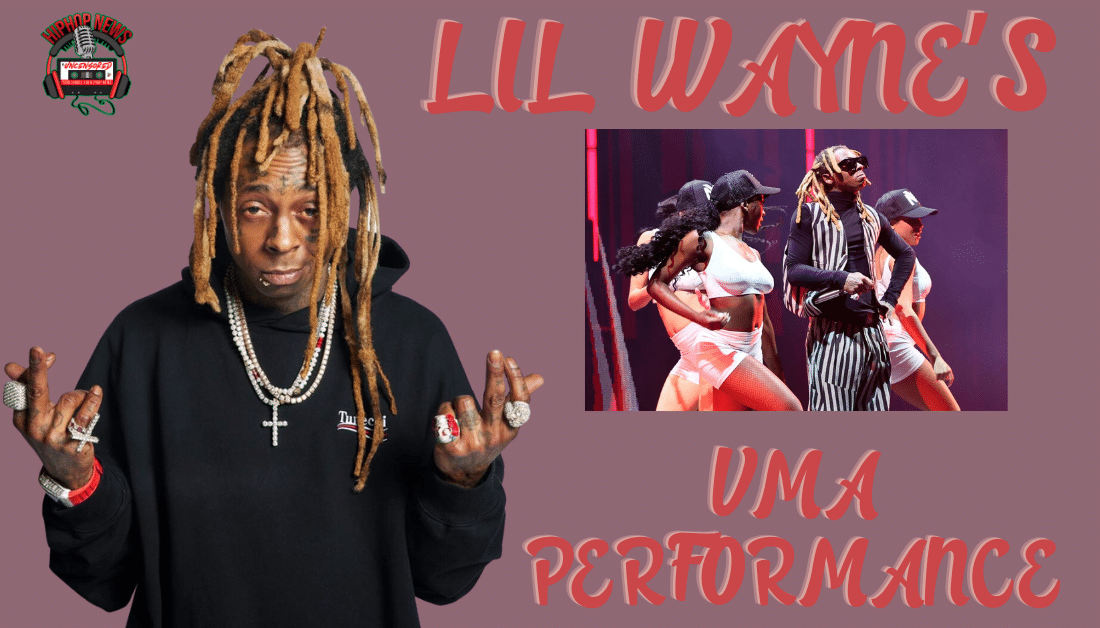 Lil Wayne's Electrifying VMA 2023 Opener. The iconic rapper and Grammy Award-winning artist once again proved his status as a true showman. His electrifying opening performance at the 2023 MTV Video Music Awards (VMA) was LIT. Lil Wayne set the tone for an unforgettable night of music and entertainment. As hip-hop artists displayed a mesmerizing display of high-energy beats, jaw-dropping stunts, and an indomitable stage presence.
Lil Wayne's High-Energy VMA 2023 Opener: A Mesmerizing Performance
Lil Wayne's Electrifying VMA 2023 Opener.
Weezy took to the stage at the VMA 2023 with an explosive energy that immediately captivated the audience.
According to Rolling Stone, it was a triumphant return for Weezy.
Of course, the crowd cheered as the rapper emerged amidst a dazzling pyrotechnics display.
Therefore setting the atmosphere ablaze for those who performed after him.
His signature dreadlocks flowing and a glint of excitement in his eyes, Weezy did his thing.
Lil Wayne – "Back That Azz Up" / "Uproar" / "Kat Food" | 2023 VMAs

Lil Wayne commanded the stage with a confidence that only comes from years of experience in the spotlight.
In his electrifying performance that showcased his undeniable talent, fans were vibing to the beat.
In my opinion, Weezy had one of the best performances last night.
Hip Hop News Uncensored. It's the Leader in Hip Hop content on YouTube!
Lil Wayne Sets the Stage Ablaze
Lil Wayne's VMA opener was a musical extravaganza showcasing his daring and fearless nature.
Having said this, Weezy's performance left the audience on the edge of their seats.
The synergy between Lil Wayne and his band was palpable as they seamlessly played off each other's energy.
Listen, once again, Weezy proved why he is one of the best entertainers in hip-hop.
Hands down, Weezy set the tone for the rest of the show.
The energetic beats reverberated through the venue, forcing everyone to move to the rhythm.
The crowd enthusiastically joined in, their cheers blending harmoniously with the music.
Creating an electric atmosphere that seemed to vibrate with excitement.
Lil Wayne's electrifying VMA 2023 opener was undoubtedly one of the night's highlights.
With his mesmerizing performance, he proved once again why he is regarded as one of the greatest artists of his generation.
From the moment he set foot on stage, the audience was hooked, unable to tear their eyes away from the spectacle unfolding before them.
It was a night to remember for hip-hop fans and followers.