Latto's Electrifying Party Unleashed in 'Issa Party' Music Video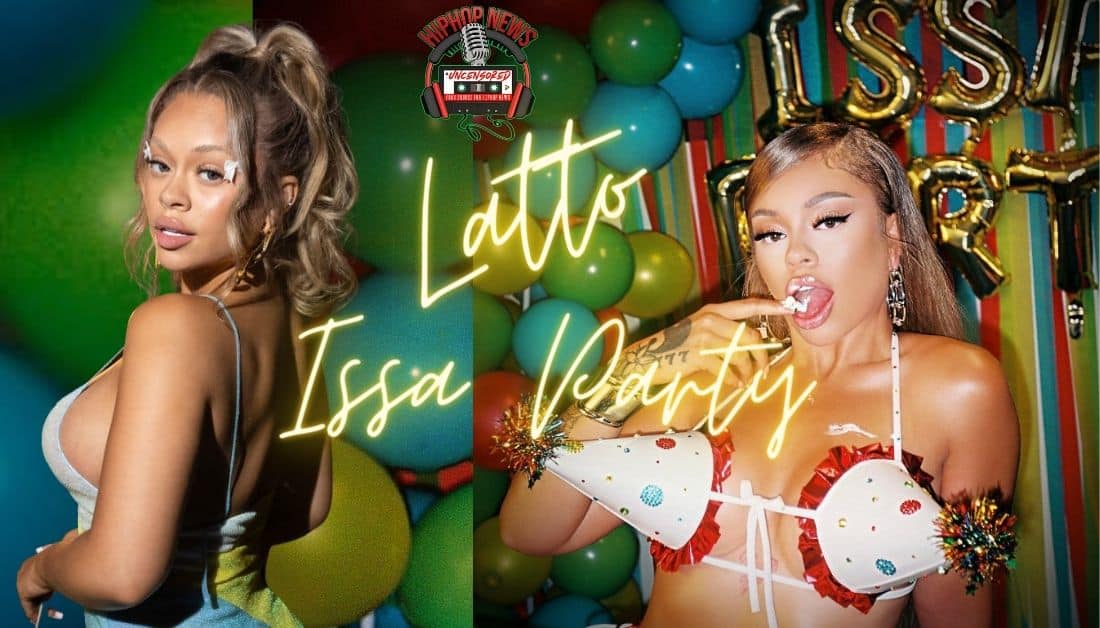 Latto unleashes her party side in the latest video 'Issa Party'. She sure knows how to throw a party, and fans love it.
Latto Drops 'Issa Party' and Fans Are Loving It
Get ready to experience an electrifying party like never before as Latto, the rising star in the world of hip-hop, unleashes her latest music video, 'Issa Party.' With its infectious beats and catchy lyrics, this track is set to become the anthem of every party lover out there. Latto's 'Issa Party' music video is making us want to dance and let loose.
Get Ready to Dance and Party with Latto in 'Issa Party'
Latto knows how to throw a party, and her latest music video, 'Issa Party,' proves just that. From the moment the track starts, you can feel the energy building, as the pulsating beats make their way into your veins. The video showcases Latto's undeniable charisma and magnetic stage presence. Also, it's drawing you in and making it impossible to resist moving your body to the rhythm.
As the video unfolds, you are transported into a world of vibrant colors, energetic dancers, and a crowd that knows how to have a good time. Latto's electrifying performance leaves no room for hesitation. She effortlessly takes center stage and commands the attention of everyone around her. The seamless blend of hip-hop and pop influences in 'Issa Party' creates an infectious sound that will have you craving the dancefloor in no time.
But it's not just the music that captivates you; the visuals in 'Issa Party' are equally mesmerizing. The vibrant set design and Latto's bold and fierce fashion choices create a visually stunning experience. Each music video frame is carefully crafted to enhance the party atmosphere. You literally feel like you are part of the celebration. Whether it's the energetic choreography or the joyful expressions on the faces of the partygoers, 'Issa Party' is a visual feast that will transport you to a world of pure fun.
Check Out The Official Music Video Now
Latto's 'Issa Party' music video is more than just a catchy tune; it's an invitation to let loose. Go ahead and embrace your inner party animal, and dance like nobody's watching. This track is bound to become a staple in every party playlist. So, get ready to turn up the volume, get on your feet, and join Latto as she leads you into an unforgettable party experience. 'Issa Party' is the ultimate celebration. It's time for you to join in on the fun.
Want more on Latto… hit us up!
Hip Hop News Uncensored. It's the Leader in Hip Hop content on YouTube!