Rapper B.G. Makes A Triumphant Return On Boosie's 'My Dawg'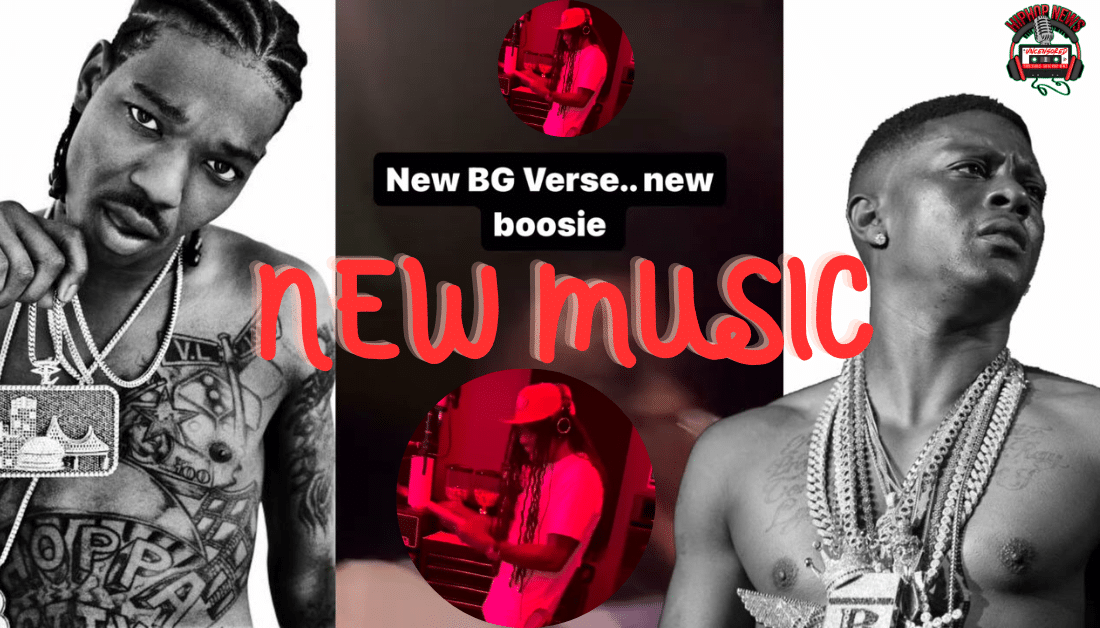 Rapper B.G. Makes A Triumphant Return On Boosie's 'My Dawg.' After a lengthy absence from the rap scene, B.G. has returned triumphantly with his first post-prison rap. The New Orleans native, known for his gritty storytelling and raw lyrics, has teamed up with fellow rapper Boosie Badazz for their powerful collaboration titled 'My Dawg.' This highly anticipated track has gained significant attention within the hip-hop community, as fans eagerly await B.G.'s comeback and the chemistry between these two influential artists.
B.G. Returns To The Rap Scene In Triumph
Rapper B.G. Makes A Triumphant Return On Boosie's 'My Dawg.'
B.G., also known as Baby Gangsta, has finally reclaimed his spot in the rap game following his release from prison.
After serving an eleven-year stint for firearm charges, the rapper has had a long-awaited return to the studio.
Fans eagerly await new music from the artist, known for his authentic storytelling and distinctive Southern sound.
With his gritty delivery and introspective lyrics, B.G. has left an indelible mark on the rap scene.
And his return has been met with excitement and nostalgia.
Now, Boosie Badazz and B.G. have hit the studio with a banger, as stated by XXL Mag.
This new joint pays homage to his friend B.G., recently released from prison.
Boosie ft. B.G. – My Dawg official video 
@ChuckStarFilms1

The rapper's triumphant return is a testament to his resilience and passion for his craft.
B.G.'s unique ability to paint vivid pictures through his words has resonated with fans throughout his career.
His raw and unapologetic style has earned him a loyal following.
As listeners connect with his experiences and the realities of his upbringing.
With his comeback, B.G. promises to deliver the same raw energy and street narratives that have made him a legend in the rap game.
Hip Hop News Uncensored. It's the Leader in Hip Hop content on YouTube!
Boosie Badazz Joins B.G. For 'My Dawg': A Powerful Post-Prison Collaboration
In his first post-prison rap, B.G. has enlisted the talents of Boosie Badazz, another influential figure in the hip-hop community.
'My Dawg' is a hard-hitting track showcasing these two artists' chemistry.
Both rappers have enjoyed a friendship for decades.
Both had undoubtedly experienced their fair share of legal troubles.
The collaboration serves as a reminder of their struggles and the determination that has brought them back to the music world.
Boosie Badazz, formerly known as Lil Boosie, is no stranger to the hardships of incarceration.
With his legal battles and a noteworthy music career, Boosie brings his signature intensity to the track.
Combining B.G.'s gritty delivery and Boosie's aggressive flow creates a powerful and captivating dynamic.
That fans have been eagerly anticipating.
'My Dawg' serves as a testament to the resilience of both artists and their commitment to their craft.
B.G.'s triumphant return to the rap scene with 'My Dawg' featuring Boosie Badazz marks a significant moment in his career.
After a lengthy prison sentence, the rapper has made a strong statement with his powerful comeback track.
The collaboration between B.G. and Boosie Badazz offers fans a taste of the raw and authentic rap that both artists are known for.
As B.G. reclaims his position in the industry, fans can expect more hard-hitting tracks and compelling storytelling from this influential rapper.