Gucci Mane & Jim Jones: Weekend Performances At LIV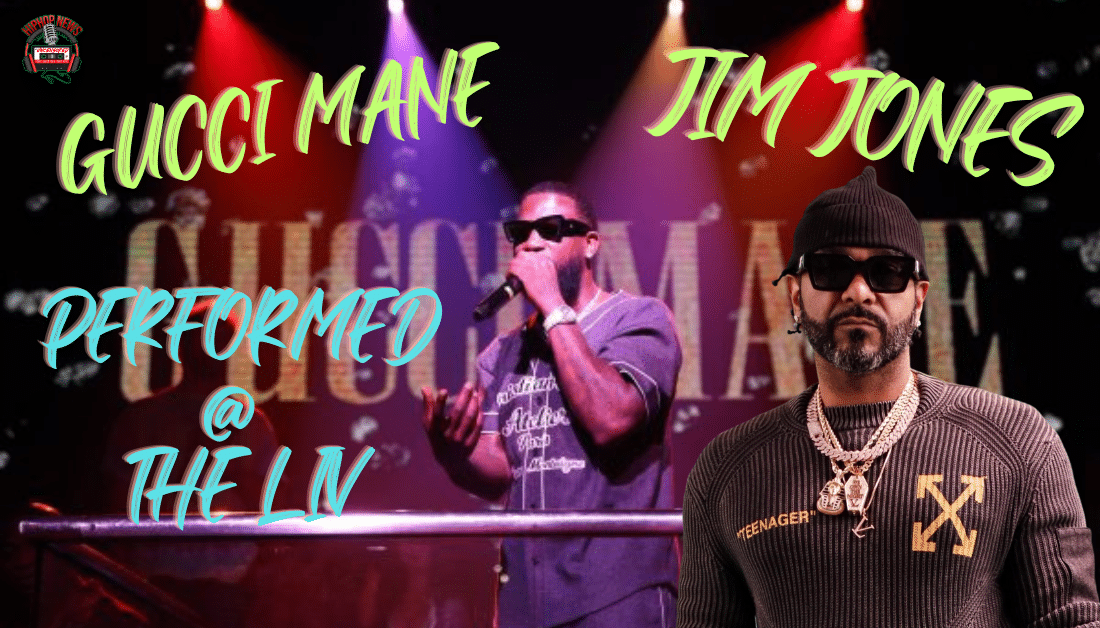 Gucci Mane & Jim Jones: Weekend Performances At LIV. Gucci Mane and Jim Jones, two prominent figures in the world of hip-hop, recently took the stage at the renowned LIV Club for an unforgettable weekend of live performances. Fans eagerly awaited the arrival of these rap icons, ready to witness their electrifying energy and lyrical prowess. The anticipation was palpable as the crowd gathered, knowing they were in for unforgettable entertainment.
Gucci Mane and Jim Jones: Live Performances at LIV Club
Gucci Mane & Jim Jones: Weekend Performances At LIV.
The LIV Club, located in the heart of Miami, hosted an incredible weekend of hip-hop music.
Gucci Mane and Jim Jones headlined the shows, as stated by The Source.
The atmosphere became excited as the lights dimmed and the beats started to resonate through the club.
Both artists took center stage, delivering powerful performances that left the audience begging for more.
Gucci Mane, known for his unique style and gritty lyrics, had the crowd on their feet from the moment he stepped on stage.
His energetic presence and charismatic delivery had everyone in the club feeling the rhythm,
As he flawlessly performed hits like "Wake Up in the Sky" and "Bluffin."
And, when it was Jim Jone's turn on stage he performed his hits, "We Set the Trends", and "We Fly High."
It was a night to remember for their fans who cheered on both rapper's performances.
Also, Jones was celebrating his birthday with concertgoers.
Hip Hop News Uncensored. It's the Leader in Hip Hop content on YouTube!
Two Of Hip-Hop's Most Fierce Rappers Hit The Stage
Gucci Mane's ability to connect with the crowd was evident,
Fans rapped along to every word, creating an atmosphere of unity and pure enjoyment.
Jim Jones, another hip-hop heavyweight, brought his energy and charisma to the stage.
With his distinct flow and captivating stage presence, he had the crowd fully engaged throughout his set.
Jones showcased his lyrical prowess and proved why he continues to be a force in the rap game.
The club was engulfed in a wave of energy as fans sang and danced along, fully immersed in the music.
The weekend performances by Gucci Mane and Jim Jones at LIV Club will undoubtedly go down as epic moments in hip-hop history.
Their raw talent, electrifying energy, and undeniable stage presence created an atmosphere that will be remembered by all who attended.
As the crowd dispersed, the echoes of their performances lingered.
LIV Club once again solidified its reputation as a premier destination for live music.