Coi Leray Wasted In New Visual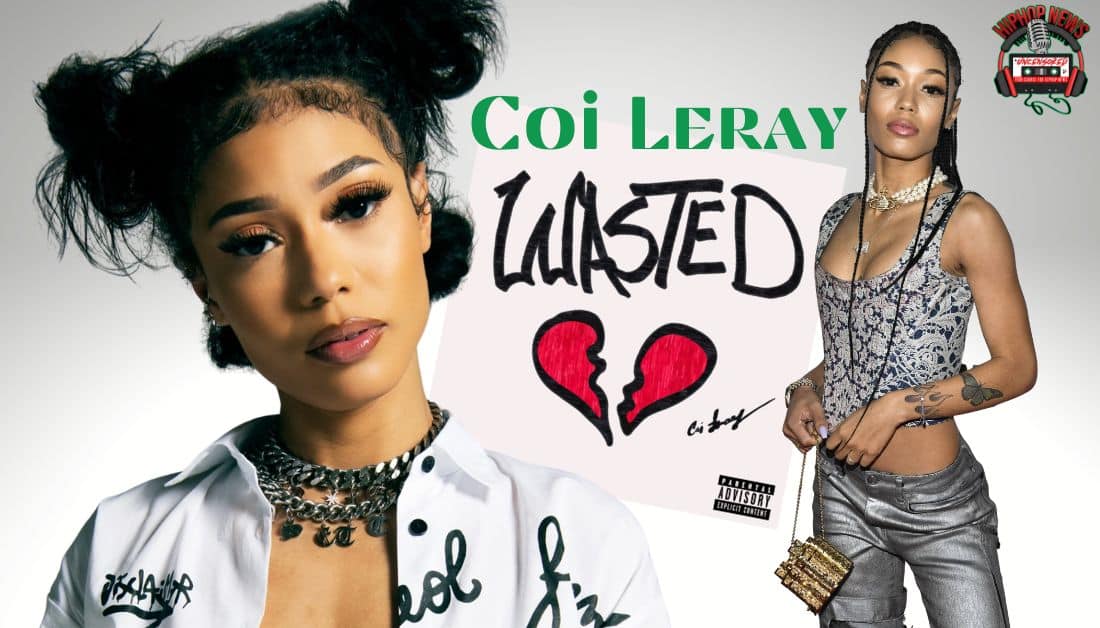 Coi Leray Wasted video is here. The much anticipated single captures the ups and downs in a relationship. Fans love it.
Coi Leray Wasted Video Uncategorically Slows Things Down
Coi Leray Wasted single has the artist changing things up a bit.
While the 25-year-old rapper/singer is known for her uptempo hits like "No More Parties", "TWINNEM" and "Players", this time it's different.
Just this year, Leray released her debut studio album, Trendsetter.
Featuring Nicki Minaj, her single Blick Blick from that project made it to the top of the Billboard Hot 100 chart.
This time around, she's opting for a more slowed-down tune with Wasted.
You can see the video below.
Singing about wasting time on a guy in their relationship, Coi says she wrote the song –
"…for my b****es who wasted time energy and so much more dealing with you f*** n***as!"
Adding to her statement, she says –
"Ladies let this song heal you and understand you are not alone!"
Lyrics include –
I gave you one chance then you fucked it up / then you fucked it up againA mistake ain't a mistake when you make the same one againYou told me that I'm the one / but I ain't one of themCommunication gettin' frustrated / can we make it make sense?You make more time for your homies / you hit me when you feelin' lonely (lonely)Yeah, how you gon' look at me sideways / when I ain't heard from you in five days?How are we together and don't even speak?You too busy / out here runnin' the streetsAin't even checkin' on me
Check out the official music video for Coi Leray's Wasted now –
So what do you think, are we vibing this new, gentler vibe from Coi?
Want more on Coi Leray … hit us up.
Hip Hop News Uncensored. It's the Leader in Hip Hop content on YouTube!