Cardi B Hot Sh*t Single With Lil Durk and Ye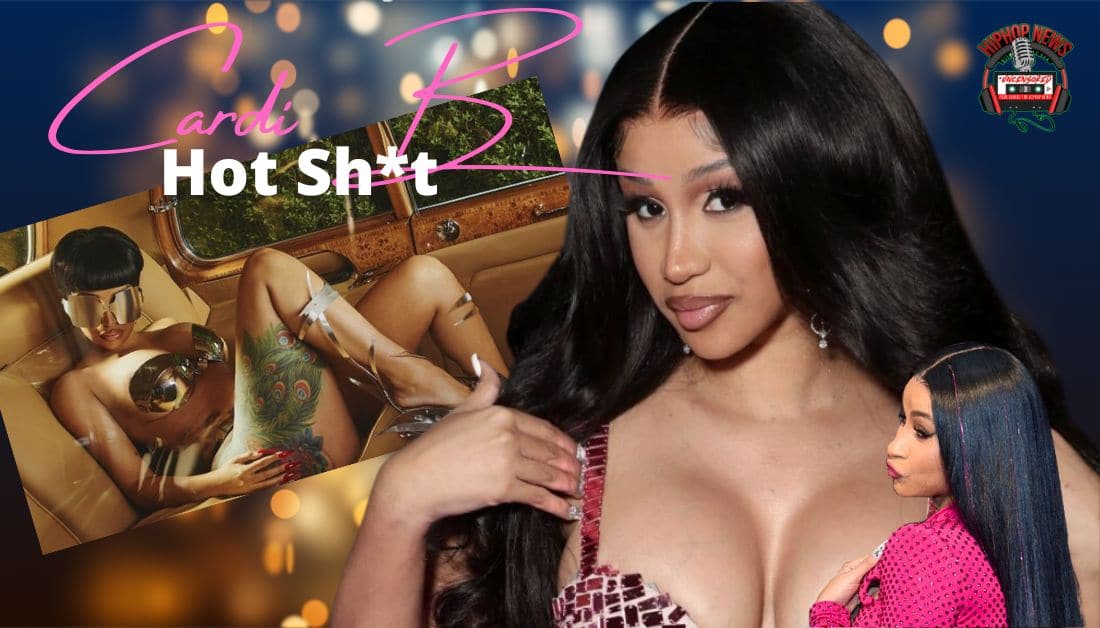 Cardi B is back with a new single, Hot Sh*t set to drop in just days. Plus, Lil Durk and Kanye West are collaborators.
Cardi B's Hot Sh*t Single Features Lil Durk and Kanye West
Cardi B is back on the music scene with a new song, Hot Sh*t.
And she got two heavy hitters to assist, Lil Durk and Kanye West.
Of the collab, Cardi told her fans –
"I have this record already for almost three years. I think this record is actually older than 'WAP.' It is everyone's favorite."
Adding to her statement, she said –
"The record is very masculine too."
While the Bronx beauty has been on hiatus to raise her two little ones, little has been heard from the singer.
In fact, the last time she graced our senses was with WAP (with Megan Thee Stallion) and UP last year.
Well, it looks like she's ready to hit the stage once again, and we know she will come out swinging.
We don't expect anything less from her.
Check out this teaser she has already released –
While this is just a snippet, fans are already singing her praises.
However, there was a snag in its release, as Cardi at first tried to cancel its release.
That's because initially a music video was supposed to debut at the same time as the single.
But, as she put it, her people 'dropped the ball'.
However, no worries, the song will come out on time, just not with the accompanying music video.
Cardi B also revealed that more music is in the works, as she is working on her next record, as she's eager to get out there –
"I'm already working on the next record. I'm already planning the rollout for the next record. It's not gonna be a couple months, this and that, after this record. I know I've been really lowkey with shit, but I'm ready to be outside outside outside."
Expect the drop for her new song, Hot Sh*t to debut on July 1st.
Want more stories on Cardi B, Lil Durk, Kanye West, and Megan Thee Stallion, hit us up.
Hip Hop News Uncensored. It's the Leader in Hip Hop content on YouTube!