Gunna Says No Reason To Keep Him Jailed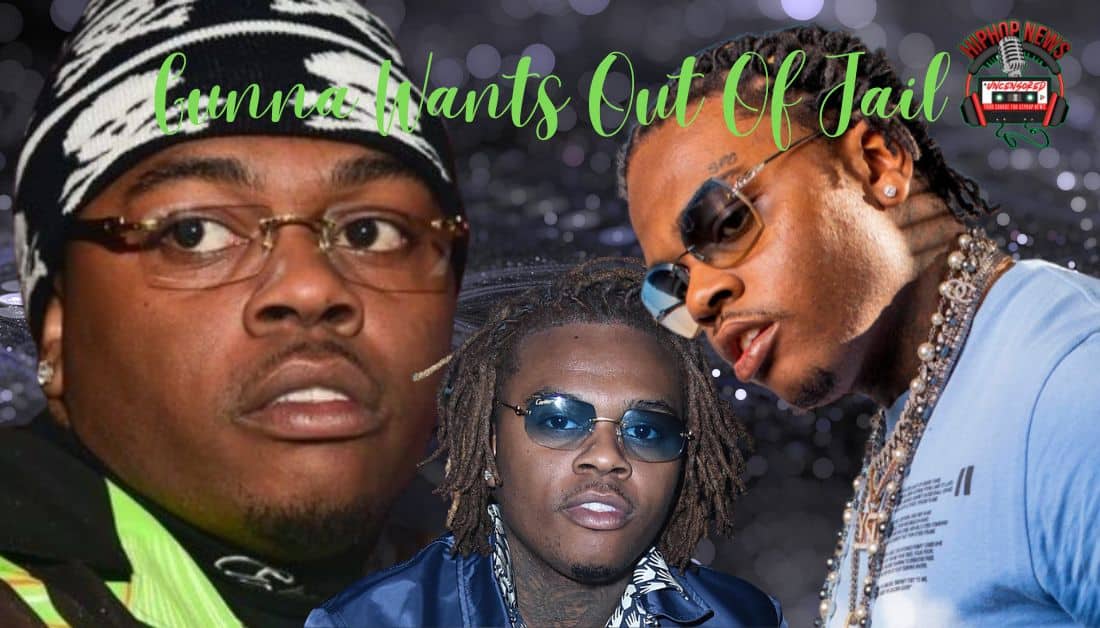 Gunna wants out from behind bars. Since his arrest on R.I.C.O. charges in May, his legal team is working to get him out.
Gunna Legal Team Files Third Motion For His Release From Jail
Gunna is more than ready to get out of the slammer.
He is connected to the YSL R.I.C.O. case and was arrested back in May of this year, along with Young Thug.
Both are among 28 persons charged in the 56-count indictment.
Gunna was charged with Conspiracy to violate the Racketeer Influenced and Corrupt Organizations Act.
The 29-year-old rapper/singer/songwriter (Sergio Giovanni Kitchens) is still behind bars awaiting trial.
His attorneys have filed motions twice before for a bond hearing.
However, his legal team has filed a motion for the third time.
According to reports, the rapper's lawyer is arguing that the new indictment from prosecutors presents no evidence to support him remaining behind bars.
Apparently, prosecutors claim he is a threat if released on bond, but no witnesses have collaborated on this.
Not one.
Part of the filing reads as follows –
"…with the Court's Order requiring the prosecution to reveal to the defense by September 23 any and all proffers or witness statements from gang members implicating Kitchens in any gang-related criminal conduct or threats to witnesses, the prosecution has now acknowledged that no actual information or documentation exists."
Among the new indictments filed by prosecutors, Gunna was removed from a 2018 incident that involved Young Thug when arrested during a traffic stop.
Additionally, five other instances stemming from a traffic stop in 2017, where Gunna was only charged with violating Georgia's window tint laws, were also dropped.
So why is he still in jail? That's what the courts have to find out.
"Sergio Kitchens (Gunna) is very hopeful that the Court will now recognize that the discovery provided by the prosecution fails to show his pretrial release poses a significant risk of danger to any person or the community or poses a significant threat to witnesses, and accordingly grants a reasonable bond,"  – Steven Sadow, Gunna's co-lead counsel
Will this time lead to his release from lockup?
Only time will tell.
Want more stories on Gunna … hit us up.
Hip Hop News Uncensored. It's the Leader in Hip Hop content on YouTube!