Baby Tate Drops Lyric Video For S.H.O. (Slut Him Out)!!!!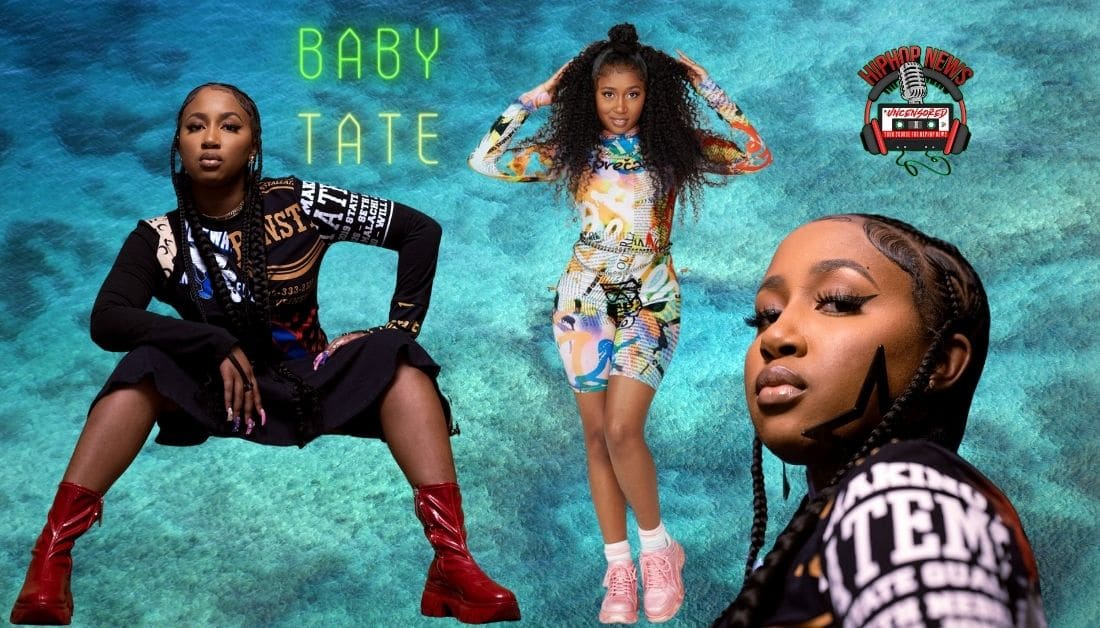 Baby Tate (Tate Sequoia Farris) is back with a brand new flow with single, S.H.O. (Slut Him Out). And it's hot.
Baby Tate Delivers With Latest Single, Embraces Name Change
Baby Tate (Tate Sequoia Farris) is back on the radar.
And with a new name to boot.
Previously going by Yung Baby Tate, the "Pedi" rapper gave it her all with this project.
Dropping the lyric video for single, S.H.O. (Slut Him Out), the rapper and singer has returned with fire.
And the daughter of singer Dionne Farris is definitely holding her own.
As she once said –
"I don't like doing things that are the same, I don't like to make the same songs twice."

"I'm always looking for something that makes me feel different than I've ever felt before."
Well, she doesn't disappoint.
After this song was released, fans say it was well worth the wait.
Describing this project as bolder than ever before, Baby Tate steps out strong with this one.
It's freaky…it's nasty..it's dirty…it's filthy.
But, it's fresh.
Check out the lyric video by clicking on the photo below.
So Why Did She Change Her Name?
As for why she chose to change her name, she tells Billboard –
"So many reasons…one, people always misspell it…"

"'Baby Tate,' for me, is short, sweet, to the point."

"'Yung,' for me, it just gives 'rapper.'"
To sum it up, BT says the new name represents star…taking a leap into a new place, a new frontier…"
We're here and ready for a new beginning.
Hip Hop News Uncensored. It's the Leader in Hip Hop content on YouTube!