50 Cent Brings MoneyBag Yo On Stage At NY Show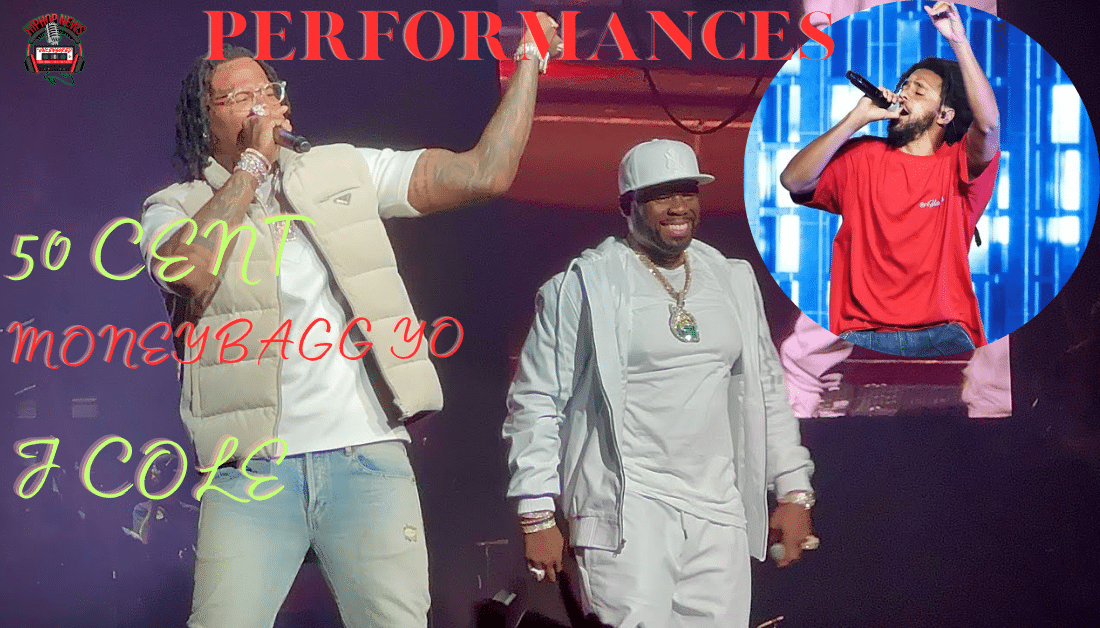 50 Cent Brings MoneyBag Yo On Stage At NY Show. Curtis Jackson recently invited some of hip-hop's finest to perform with him. The event was epic, with fans excited to see some of their favorite artists perform.
50 Cent Features MoneyBag Yo in Epic NY Show
50 Cent Brings MoneyBag Yo On Stage At NY Show.
The New York rapper is celebrating the 20th anniversary of his first album "Get Rich or Die Tryin."
He surprised fans when he invited MoneyBag Yo to join him during the epic New York show.
This unexpected collaboration left the audience in awe as they witnessed the merging of two dynamic forces in the rap industry.
MoneyBag Yo, proved his talent and charisma as he seamlessly blended his unique style with 50 Cent's iconic sound.
The dynamic duo performed a selection of their biggest hits to the delight of the roaring crowd.
Their chemistry on stage was undeniable, with both artists effortlessly feeding off each other's energy.
The crowd couldn't help but get caught up in the moment as they witnessed the magic unfolding before their eyes.
The electrifying atmosphere peaked when the artists performed their collaborative tracks.
The Hip Hop News Uncensored. It's the Leader in Hip Hop content on YouTube.
A Glimpse into 50 Cent's Tour It Is An Epic Success
The tour has been so successful, as 50 have gone to most cities in the US.
Many of his fans have been treated to some of the best performers in hip-hop.
Not only did 50 Cent and MoneyBag Yo bring the house down with their musical prowess.
But rapper J. Cole took the stage to perform, as well.
According to the Hollywood Reporter, J. Cole gave 50 Cent his accolades.
This intimate connection further solidified the bond between the artists and their adoring audience.
Leaving an indelible mark on the memories of those in attendance.
50 Cent's decision to spotlight MoneyBag Yo during his epic New York show proved a masterstroke.
The show will undoubtedly be remembered as a moment of greatness.
Both in 50 Cent's career and MoneyBag Yo.
fans will forever remember the night with hip-hop legends.