Legendary DJ Mark 45 King Passes Away At 62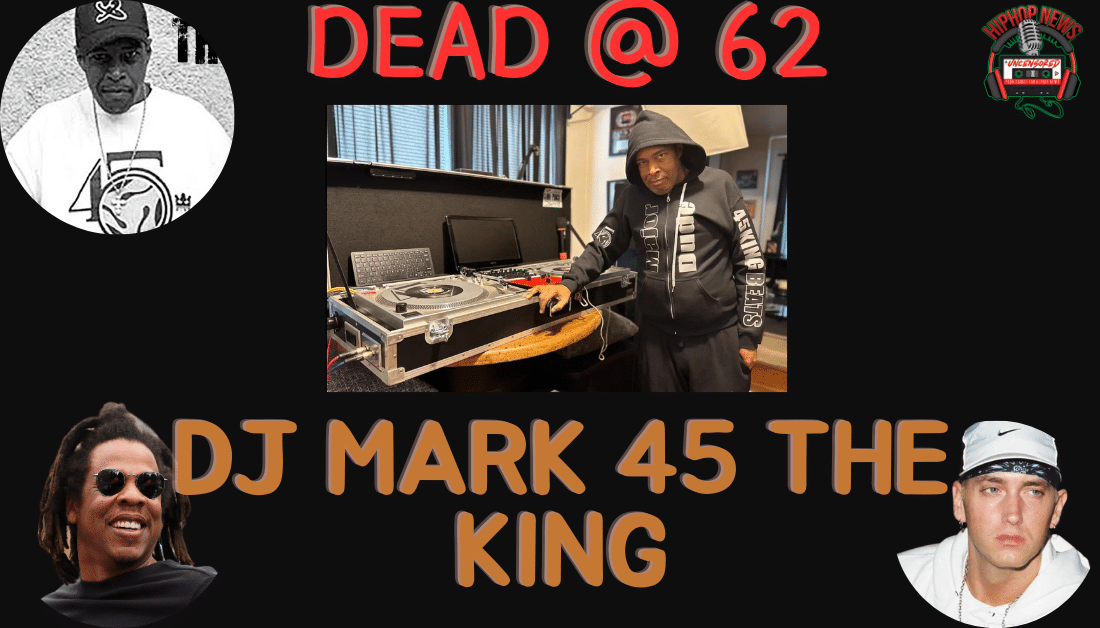 Legendary DJ Mark 45 King Passes Away At 62. Legendary DJ Mark 45 King, known for his pioneering work in hip-hop production, sadly passed away at 62. This talented musician, whose real name was Mark James, left an indelible mark on the music industry through his collaborations with iconic artists like Jay-Z and Eminem. As we bid farewell to DJ Mark 45 King, let us reflect on his immense contributions and lasting impact on the music world.
Remembering DJ Mark 45 King: A Pioneer in Hip-Hop Production
Legendary DJ Mark 45 King Passes Away At 62.
DJ Mark 45 King will always be remembered as a true pioneer in hip-hop production.
Born in the Bronx in 1961, he began his career in the late 1970s.
And became a prominent figure in the emerging hip-hop scene of that era.
Some of his early work was with Queen Latifah and Shakim Compere, as stated by The Source.
His work with Apache, Nikki D, Chill Rob G, and Lakim Shabazz boosted his career.
His unique style and innovative techniques quickly garnered attention and gained him respect within the industry.
However, his most notable work was a collaboration with Jay-Z on the hit single "Hard Knock Life (Ghetto Anthem)" in 1998.
This song catapulted both artists to new heights of popularity.
And cemented DJ Mark 45 King's status as a master producer.
Furthermore, DJ Mark 45 King collaborate with rapper Eminem on "Stan."
DJ Premier, a long-time friend of the ironic DJ, broke the news on  Instagram, as stated by BET.
View this post on Instagram
Condolences are pouring in from the hip-hop community.
As fans and fellow musicians mourn his loss, it is essential to remember his immense contributions to the genre.
And his lasting impact on the world of music.
Hip Hop News Uncensored. It's the Leader in Hip Hop content on YouTube!