Nicki Minaj Named Global Ambassador At MaximBET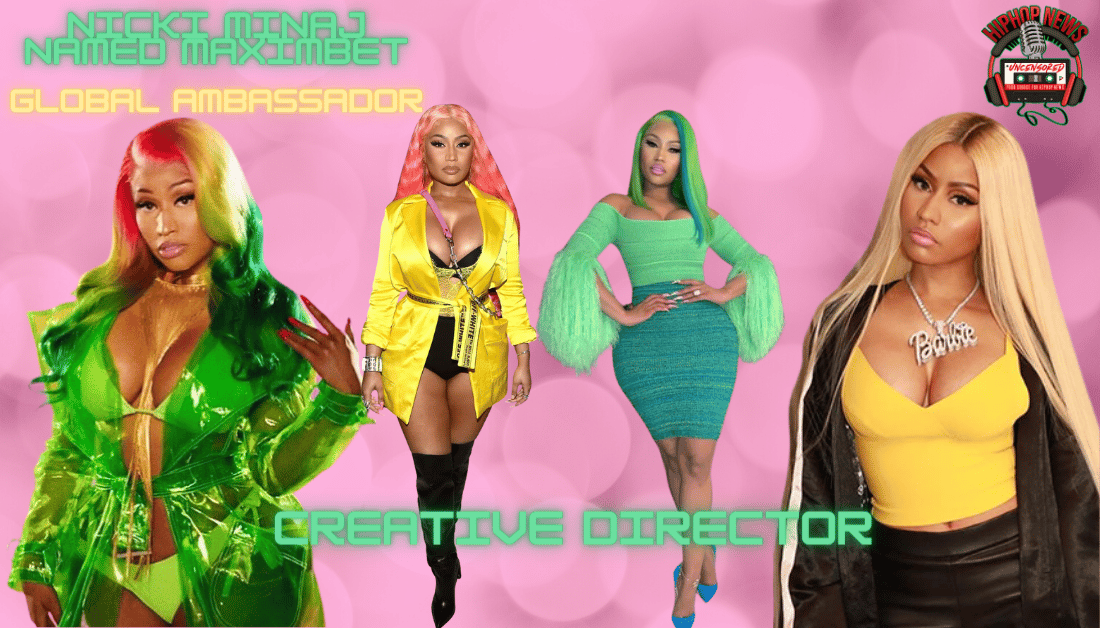 Nicki Minaj Named Global Ambassador At MaximBET. The queen of Young Money always plays chess, not checkers. Now, she's getting into her global ambassador bag.
Nicki Minaj Newest Business Venture
Nicki Minaj Named Global Ambassador At MaximBET. Earlier today, Nicki Minaj made a major announcement.
She officially partnered with sports betting company MaximBET.
Specifically, her new roles are as a global ambassador and creative director.
Of course, this is very on-brand for the most successful female rapper of all time.
Collectively, Minaj blusters over 191 million Instagram followers. As well, more than 100 million records sold.
Thus, making her a shoo-in to join forces with MaximBET.
So, what is MaximBET? The privately-owned company is a licensed sports betting business and iGaming operator.
Notably, Maxim CEO Daniel Graetzer had this to say about the new partnership with Nicki:
"Her role as a strategic advisor to MaximBet will be invaluable to us. She's built one of the most powerful brands in the world, her own, and she's applying that same savvy and creativity to our lifestyle sports betting brand. I couldn't be more excited to be working with her — she is creative, smart, passionate and bold. There is no one better suited to helping us take this form of entertainment mainstream."
Well, as creative director, Nicki will bring her expertise in advising, investing, sports betting, and events.
MaximBET launched last year after joining forces with media company Maxim.
The Harajuku Boss
Certainly, Minaj grew up in New York loving sports. So she'll play an important role at MaximBET regarding sports, merchandising, branding, parties, and partnerships.
While connecting the worlds of entertainment, sports, celebrity, and betting to ensure fans have top-tier experiences.
Also, while serving as creative director, Nicki will work hands-on with Maxim magazine. The Trinidadian rapper shared her excitement in a tweet:
I am so proud & excited to be the newest @MaximBetUSA investor, advisor and first global ambassador & creative director of Maxim‼️‼️‼️🎉🎉🎉

Make way for the Queen of lifestyle sports betting 👑💰
Get ready for the best parties & more 🎀💕🫶🏽https://t.co/bgbEY3XiRv#Maxim pic.twitter.com/ivi9Hw9ziw

— Nicki Minaj (@NICKIMINAJ) May 31, 2022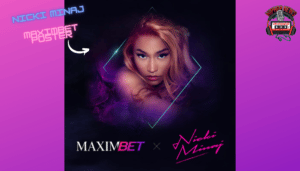 Of course, Nicki always talks her talk. Here's more from the Grammy award-winning artist:
"I don't think I've ever been prouder of a collaboration. Merging business savvy power moves with my natural, creative, sexy, fun, and fashion-forward expression is just so spot-on as it relates to this partnership."
Clearly, big things are in store for all parties involved. Lastly, Maxim will help with the launching of Nicki's forthcoming 5th studio album NM5 and her upcoming tour.
Without a doubt, Nicki Minaj continues to dominate the charts.
Her single Do We Have A Problem? featuring Lil Baby was certified gold by the RIAA in no time. Get that bag from every angle, Nicki!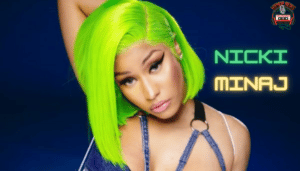 Hip Hop News Uncensored. It's the Leader in Hip Hop content on YouTube!