The Epic Bobby Brown Story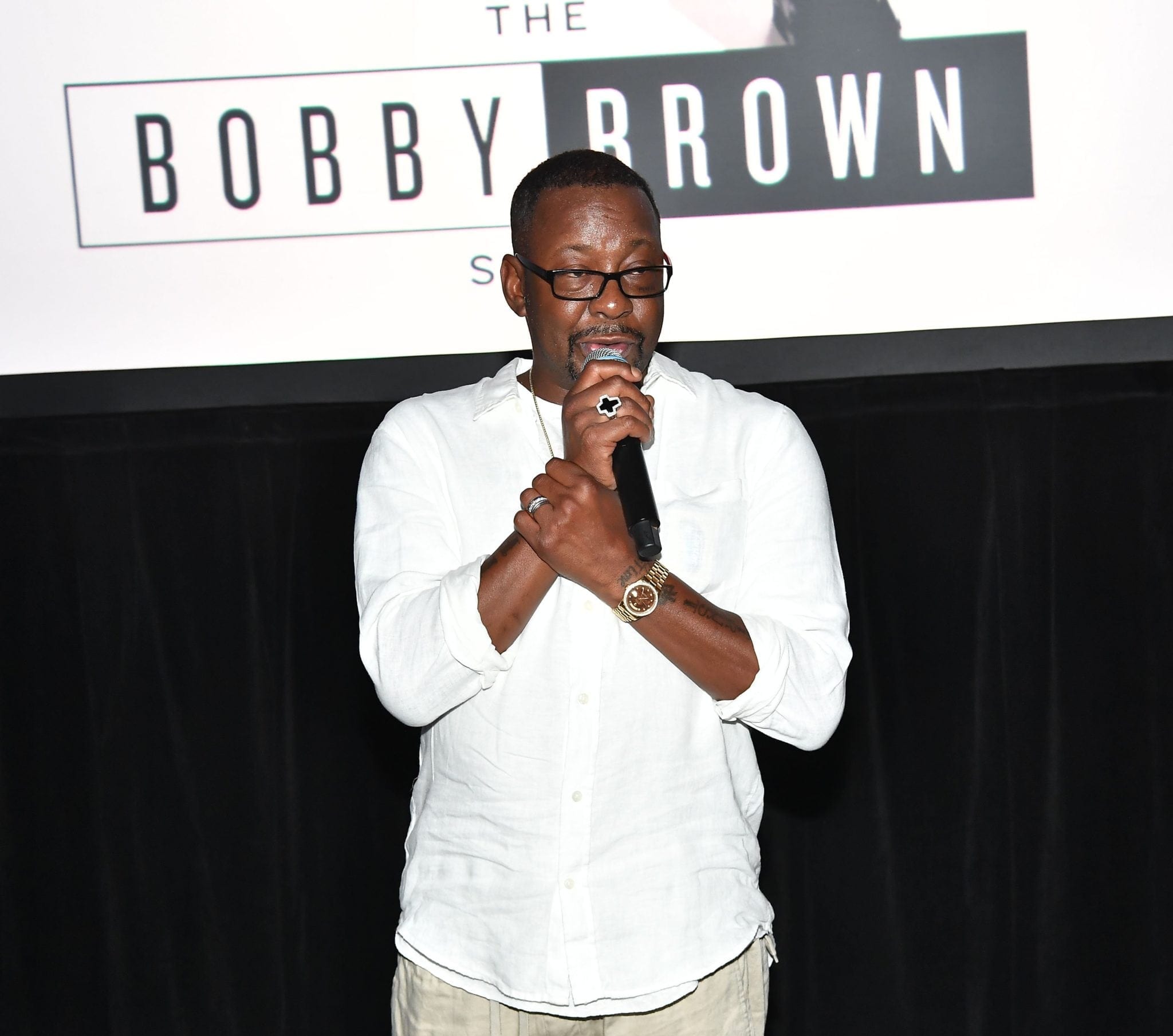 On BET network this week the epic Bobby Brown Story aired. Famous singer Bobby Brown finally shared his life's story. The Bobby Brown story aired in two parts. Up until now Bobby was quiet about his side of the story. However, after writing his  memoir Every Little Step Brown decided to make it into a movie.
Bobby talks about his solo career
Robert Barrisford Brown better known as the King of R&B aka bad boy had such a incredible music career. Bobby Brown started his career with the famous group New Edition.  He was only 12. However, allegedly  because of creative differences Brown decided to leave the group. Brown embarked on a solo career in 90's.
Brown has great success with songs Don't Be Cruel, Humpin Around, Girlfriend, My Prerogative,  Every Little Step I Take and others great hits. Brown's provocative dance moves got him into big trouble. But it did not stop him from doing things his way. In the Bobby Brown story we all got to see into his life and career like never before.
His life with iconic singer Whitney Houston
Brown and Houston marriage started off like a fairy tale. But because of their drug use their relationship became very volatile.  Brown was notorious for partying hard and drinking heavily. Although, he did not talk about his being arrested for fighting with Whitney there are court documents that alleged he was abusive, according to CBS News.
Singer Bobby Brown was charged with battery Wednesday, three days after he allegedly hit his wife, singer and actress Whitney Houston.

Fulton County police spokesman Kurtis Young said Brown, 34, turned himself in. Brown and Houston left Fulton County Magistrate Court together after they and their attorneys met with police.

Brown is scheduled to appear at a preliminary hearing Jan. 7.

Brown's lawyer, Maurice Bennett, told The Atlanta Journal-Constitution that his client and Houston were trying to work out the problem "as husband and wife."
Brown was not the only one with problems in the relationship. Houston was just as heavy into drug use as was he. It appeared that some of their issues were because of her as well. After about 14 years they ended their marriage in divorce. While some people painted Brown as a bad influence on Houston after watching the movie it was clear that she had serious issues. It is important to note, that Whitney and Bobby really had love for each other. But some times marriages fail.
"People think Bobby Brown introduced her to drugs – that's not true. If anything, she introduced Bobby to real drugs," says a music source. "Bobby pretty much just smoked weed. They had a lot more in common than people realize … the rough-and-tumble guy from the projects in Boston with this bad boy image and America's princess. She loved him. She truly did. In some ways, Bobby provided stability in her life, and she had someone who truly cared about her. Unfortunately, it became too much for both of them to handle. They blew through their money, they started doing more and more drugs together and they were both dealing with sinking careers, according to People Magazine."
Bobby's comeback from the great loss of Whitney and Bobbi Christina
Not long after their divorce Houston was found dead in her hotel room on February 11, 2012. This news was very devastating for him and his family. And for all of us who were huge Whitney Houston fans. However, Brown managed pull his life together.
Brown reinvented himself after the death of ex- wife Houston. He managed to re start his career. He married his girlfriend Alicia Etheredge and they have three children together. Just when Brown's career and personal life was back on track his daughter with Houston, Bobbi Christina was found unresponsive in a bath tub in Atlanta.
It was evident that after Houston's death Bobbi Christina was having difficulty with drug use. Christina was estranged from her father. However, she reunited with her father shortly before her death in July 26, 2015. In his epic movie Brown was careful to honor Bobbi Christina death. Some of the scenes in the movie were very heart wrenching, according to Mercury News.
It was a great story. Check it out on BET network when it re airs.
For more Hip Hop Entertainment News go to our YouTube channel, Hip Hop News Uncensored