Master P's Response To Wack 100 Diss Was Epic!!!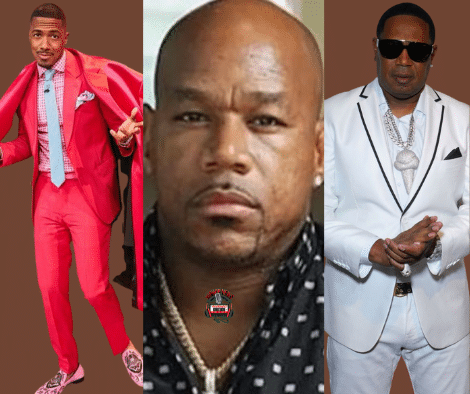 Percy"Master P" Miller is a class act. After Cash's "Wack 100" Jones negative comments Miller could have blasted him. However, Miller's response was phenomenal.
Wack Claims Master P Is Broke
During an interview on the "Clubhouse", Jones dissed Miller. Jones alleges that Miller is "broke", and doesn't have "20% of Nick Cannon's money." Also, Jones talked about Miller has never recovered from Feds taking his masters, allegedly, as reported by The Source. Here is what Jones shared during the conversation on Clubhouse,
"You think this n***a be selling noodles?" he asked. "The feds took his catalog, bro. Nick Cannon got real money, for real. Real, real money. I'm like, 'How is [Master P] talking to this n***a about what he doing and you ain't nowhere in place, my n***a. You can't even stand with this man on a bad day. Who is you, bro, to be telling this n***a about his business decisions and your business decisions ain't been right for damn near twenty years?!"
Of course, Miller could have responded in a negative way. But Miller had this to say in response to Jones allegations, as reported by Hip Hop 24/7,
 "@nickcannon is my brother from another mother," he said in the caption. "We've got a lot of love and respect for each other. We discussed this a couple months ago the three types of people: poor-minded people think and talk about money, rich people collect material things and wealth-minded people produce ideas that create success. The Bible says our people perish from lack of knowledge. As a culture we have to stop comparing, self-hating and tearing each other down. Let's educate and empower the next generation. #GODisGOOD #BOSSUP #WESTRONGERTOGETHER."
Now, that is the correct way to respond to haters. Wouldn't you say? In my opinion, that was a "drop the mic", moment. As the host of Hip Hop News Uncensored,  O'God mentioned in his commentary we must be mindful of negative messages. These messages do have an impact on young people. Cuddles to Miller, for taking the high road. We have enough negativity going around.
Check out the video above for more details.
For more Hip Hop Entertainment  News, check us out at Hip Hop News Uncensored. It's the leader in Hip Hop YouTube Commentary.