Lil Wayne Gives Advice To Reginae On Men!!!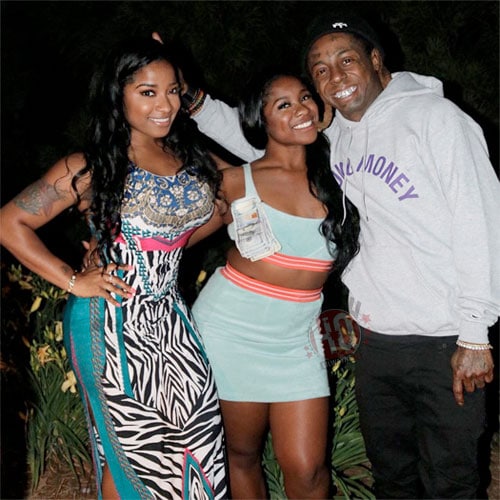 Lil Wayne Gives Advice To Reginae On Men. In case you all don't know Reginae is Wayne's oldest child.
Reginae shares breakup on Family Hustle
Lil Wayne gives advice to Reginae on men. Reginae is one of the actors on the hit reality show"T.I. & Tiny's Friends & Family Hustle. Of course, Reginae is the daughter of famous hip hop star Lil Wayne and Toya Carter as reported on Complex. Reginae did not have a great relationship with her dad. However her relationship with her dad looks like it has turned around. Reginae was dating rapper YFN Lucci. But the relationship ended recently.
On the Family Hustle Reginae talked about the break -up with her mom Toya. Reginae spoke of the sound advice her dad Lil Wayne gave her. Here is a part of the conversation:
"My father told me that sometimes when people don't know love themselves, they can't love other people, and you can't blame them for that," she says during an interview scene."Sometimes people just don't know how to love. Lil Wayne! He made the song! 'How to love.'"
Also, Reginae told her mother "To hear my daddy tell me that Lucci, he loves you probably, but he's not in love with you because of the actions and the things that he's doing."  I completely agree with Lil Wayne. That was really great advice. Hopefully, Reginae will be careful who she gives her love to next time.
Especially, since her mother Toya was not in agreement with Reginae's relationship with Lucci. But Reginae is young and mistakes come with the territory. Haven't we all made those kinds of mistakes in relationships? Certainly, both Toya and Lil Wayne know about relationship troubles. So it makes sense that Reginae would seek out her parents for counsel.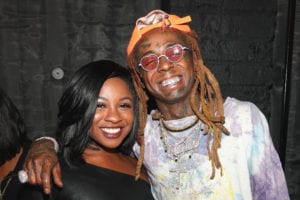 For more Hip Hop Entertainment News check us out at Hip Hop News Uncensored. It's the best YouTube channel for Hip Hop.