Lil Baby Tells His Story In 'Untrapped'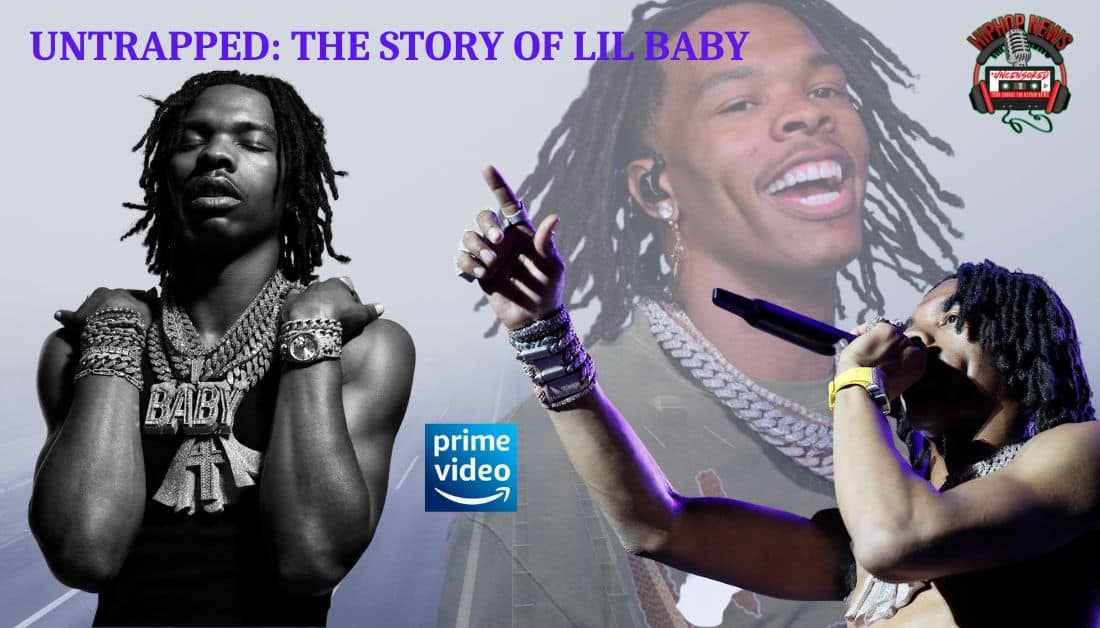 Lil Baby bringing his life story to Amazon Prime video with Untrapped: The Story of Lil Baby. And he vows never to be trapped again.
Lil Baby Ready To Tell His Story In 'Untrapped'
Lil Baby is set to tell his story in the documentary titled Untrapped: The Story of Lil Baby.
The Grammy-winning rapper (real name Dominique Armani Jones) is only 27 years old, but already he has quite a story to tell.
Spending several stints locked up as a young man, he sought to change.
When released from jail back in 2016, he found big success after releasing his second album, My Turn.
It became one of the best-selling albums of 2020.
From there, he became a household name in the hip-hop world.
Starting with his struggles to make fast money on the streets of Atlanta, Jones has a lot to share.
After its premiere at the Tribeca Festival in June of this year, the Atlanta star released the trailer for the upcoming flick.
You can see the trailer below.
Speaking on the content in the documentary, Lil Baby says –
"I'm blessed to be able to tell my story and have people care to hear it. This film is a real look into my journey, and if it inspires even one person to believe that they can get through hard stuff and dare to follow a dream, then it was worth every penny spent and hour worked. My story is many people's story and I'm excited to share it."
Check out the trailer for the full-length feature below –
In the doc, fans can expect to see unseen footage of his rise to fame, his life as a father, and commentary from big names in hip hop.
Among those sharing insight into Lil Baby is Drake, who says –
"Lil Baby already cemented himself as a super important part of this generation. He's putting distance between himself and other people. He just continued to evolve. This guy's the truth."
Also, Young Thug appears in the piece.
The documentary on Lil Baby's rise to fame premieres on Amazon Prime Video on August 26th.
Want more stories on Lil Baby, Drake, and Young Thug hit us up.
Hip Hop News Uncensored. It's the Leader in Hip Hop content on YouTube!