Kevin Hart Shines in Appearance on Steve Harvey Show!!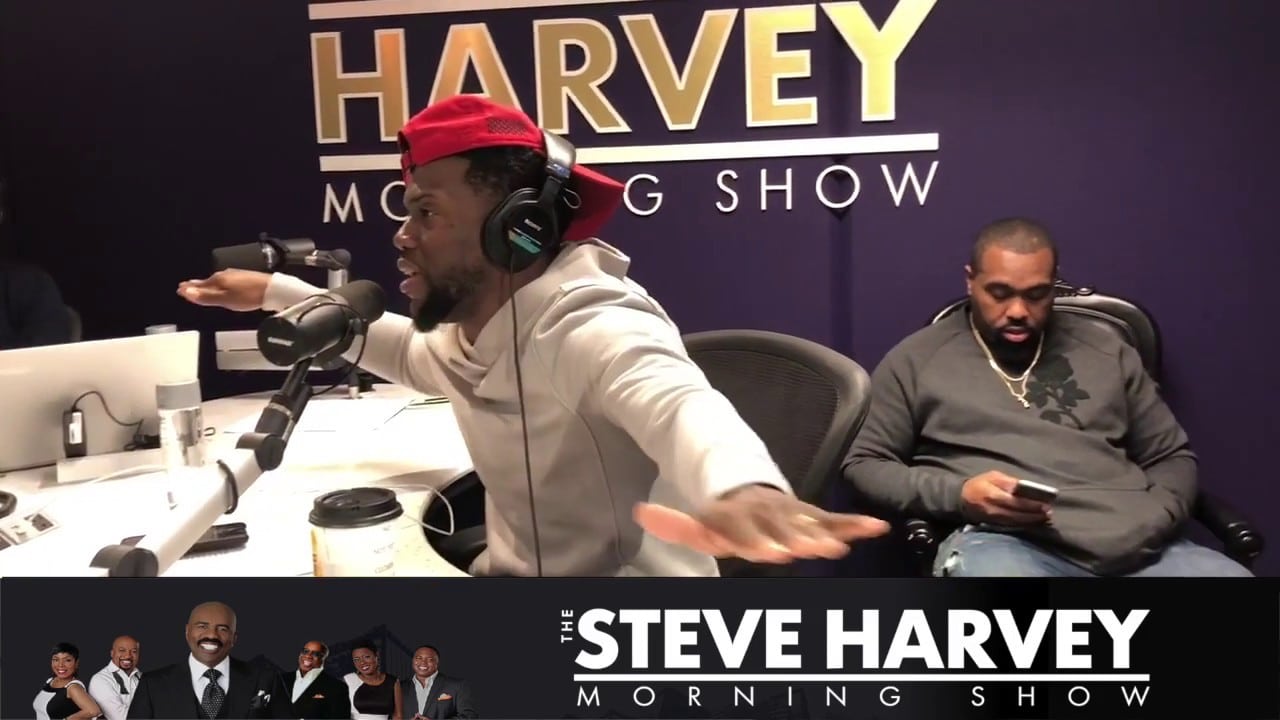 Recently, Comedian Kevin Hart appeared on the Steve Harvey radio show. Needless to say, Hart was wild and crazy. Although, Steve was not there during the interview it did not stop Hart from roasting him about his new look. Steve Harvey recently, has grown a beard. Hart made all sorts of comments about Steve Harvey needing to dye his beard. However, it was all in fun. Harvey and Hart are really good friends.
Hart is one funny comedic actor
Comedian Kevin Hart has become one of the highest paid comedian today. Also, Hart is one of the funniest comics in showbiz. Hart stopped by the Steve Harvey radio show to talk about his upcoming film with comedian Tiffany Haddish, Night School. 
Hart got his start in comedy doing stand up at small venues
Hart did not have a easy time with comedy at first. Hart admitted:
"It was a rough start.  I was trying to be everybody, I was so confused. I didn't know what to do." – Kevin Hart
Hart started working as a stand-up comedian after high school. He ventured to New York City where he honed his talent in clubs. He then traveled to Los Angeles and worked in clubs. Hart released his first stand – up album, I'm a Grown Little Man, in 2006. And in 2011 he did a tour, Laugh at My Pain, which grossed $ 15 million.
Hart has appeared in Think Like a Man 1 & 2, About Last Night, Get Hard, Central Intelligence, Soul Plane, Ride Along and Jumanji: Welcome to the Jungle.  All of those movies give a foreshadowing into Kevin Hart's appearance on the Steve Harvey show.
For more Hip Hop Entertainment News go to our YouTube channel, Hip Hop News Uncensored