Kendrick Lamar Is Headlining At 2023 Lollapalooza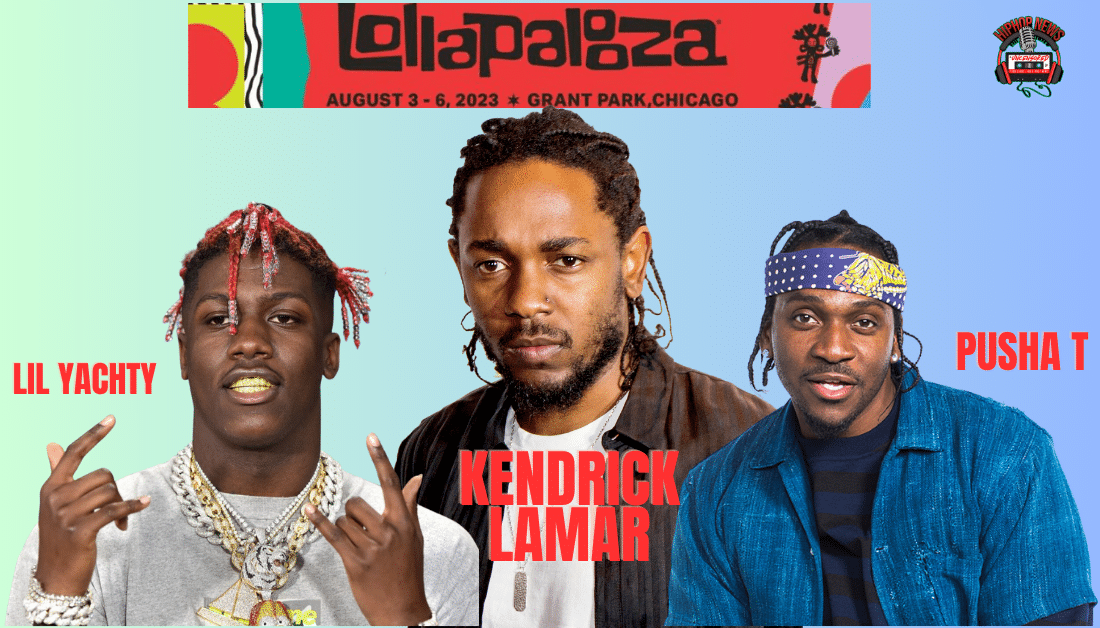 Kendrick Lamar Is Headlining At 2023 Lollapalooza. The four-day event will be held in August. This will be a star-studded event.
Chicago's Grant Park Is Hosting Lollapalooza
Kendrick Lamar Is Headlining At 2023 Lollapalooza. Scheduled to appear are rappers Pusha T and Lil Yachty. Today, tickets go on sale starting at $365 dollars.
Lollapalooza begins on August 3 and ends on Aug.6. Grant Park holds nine different stages. Therefore, concertgoers can pick which music artist they want to see.
Not to mention, Billie Eilish, Red Hot Chilli Peppers, and Odesza will be performing, as stated by CBS News.
According to People, Lamar has been touring across the globe performing. Just last year, Lamar won a Grammy for " Mr. Morale & the Big Steppers" last year.
For ten years Lamar has been creating music with his progressive style. Many believe the 34-year-old rapper is one of the greatest, according to New York Post.
Perhaps, they are correct. It's not every day you come across someone as conscious-minded. His musical influence on Hip Hop culture has been very impactful.
Kendrick Lamar – Rich Spirit

Clearly, Lamar has emerged as the king of the rap world. Here's another interesting point, Pusha T will be also scheduled to perform.
Wouldn't it be amazing if Pusha T performed with Lamar? Although, it may not be a possibility. After all, Kendrick Lamar is a headliner at the event.
On another note, is it possible for Lil Yachty to perform with Kendrick? Keep in mind, all three rappers have collaborated with other rappers.
Be that as it may, concertgoers are in for a great show.
The Hip Hop News Uncensored. It's the Leader in Hip Hop content on YouTube