Entrepreneur E-40 Launches New Tycoon Vodka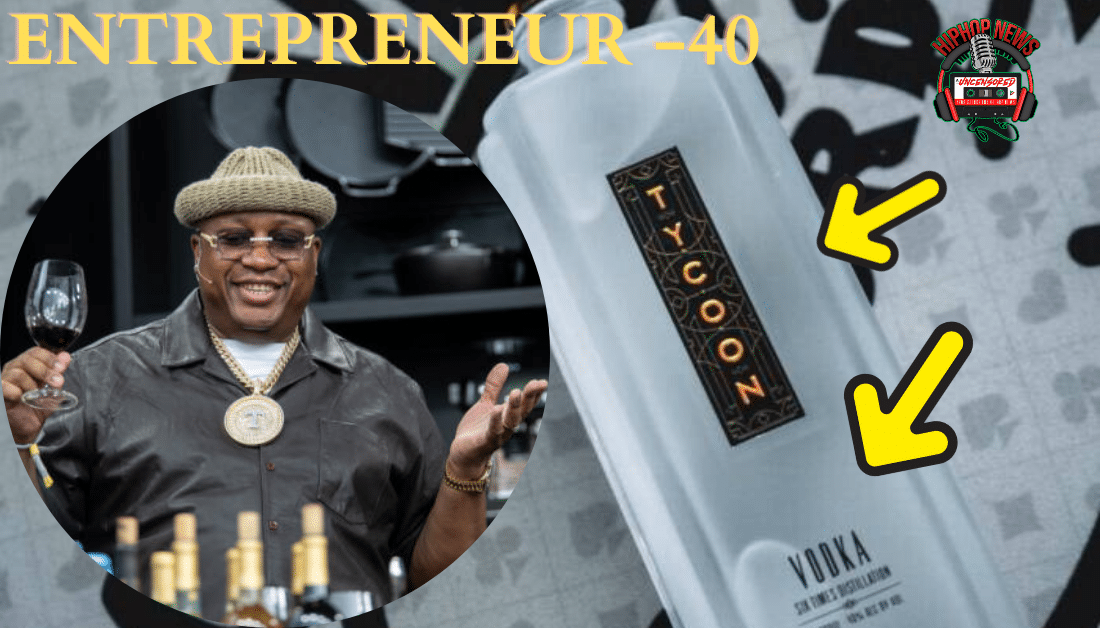 Entrepreneur  E-40 Launches New Tycoon Vodka. The hip hop legend is at it again. Once again, he partnered with Southern Glazer. His liquor brand is expanding.
Earl "E-40 Stevens Is Extremely Successful In Business
Entrepreneur E-40 Launches New Tycoon Vodka. Stevens grew up in the Bay area.
He started his career as a rapper, as stated by Forbes.
Throughout his rap career Stevens maintained ownership of his music.
And, Stevens has kept the same methods for his business empire.
In terms of, using the same hustle for business as music
It works well for Steven's. Especially since, he owns 100% of his business.
Furthermore, Stevens claims,
"It only made sense to do a wine because that's all I talked about throughout my whole career." Also, he was within arm's reach of Napa Valley, the infamous wine region anyway."
After having a successful social media campaign for his wine, things took off.
In other words, Steven's began talking with distributor's.
From that point, he branched out with 15 different flavor of alcoholic beverages.
Most are familiar with his sparkling wines, a golden lager beer, and E. Cuarenta Cerveza.
Additionally, E. Guarenta Tequilla, Kuiper Belt, and Tycoon Cognac are very popular.
Not to mention, his pre-mixed cocktails, reported by Complex.
In February, Stevens started promoting his six-times distilled vodka's release.
View this post on Instagram

Important to note, Steven's considers himself to be " the epitome of Black owned business."
I think you will agree with me when I say, Steven's may be right.
After all, his spirit brand has been quite successful since 2016.
To top it off, Steven's has secured a multi-state distribution with Southern Glazer's Wine & Spirits.
According to AfroTech, Steven's spirits will be sold in 41 U.S. states.
You guessed it, Steven's has mangoscato, red blend, moscato, the "cali-mocho" and  prosecco rose.
But wait, there's more, his sparkling wines flavors include, blueberry, strawberry, and orangesicle.
I must admit, I had no idea Steven's was so successful in business.
The Hip Hop News Uncensored. It's the Leader in Hip Hop content on YouTube