KeKe Wyatt Announces 10th Pregnancy!!!!!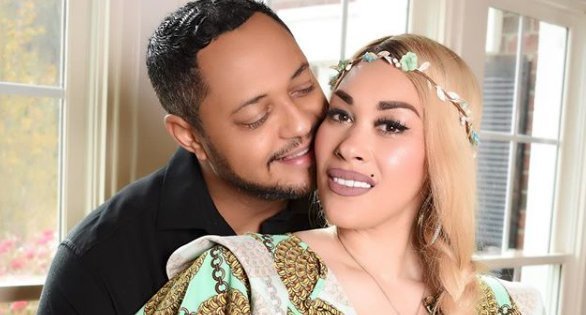 KeKe Wyatt Announces 10th Pregnancy. The powerhouse singer and reality show star KeKe Wyatt will be having another child for the 10th time. She is currently pregnant by her new husband, Zachkariah Darring. She is also about to release a new YouTube series called, "The KeKe Show".
KeKe Wyatt: Mother and Singer
KeKe Wyatt is no stranger to the music business. As early as 10 years of age, she recorded a song called, "What It" for a gospel compilation album for an Indianapolis based musician, R.H. Duncan. At the age of 15, she sang the Rene and Angela remake, "My First Love" with fellow R&B singer, Avant, that charted for several weeks. She then received a solo record contract with RCA Records.
At age 18, she married her road manager, Rahmat Morton, a relationship that was filled with domestic violence, one domestic violence situation was reported in the urban news circuit in 2001, with Wyatt saying she stabbed Morton in self defense. She divorce him in 2009 after another situation of domestic violence. She married two more times and now she is currently pregnant with her 10th child by her 3rd husband, Zachkariah Darring.
For More Entertainment Music News, Go To The YouTube Channel, Hip Hop News Uncensored. It's The Best Channel Around!!!!!