Is Megan Fox Literally trying to Keep Up With The Kardashians?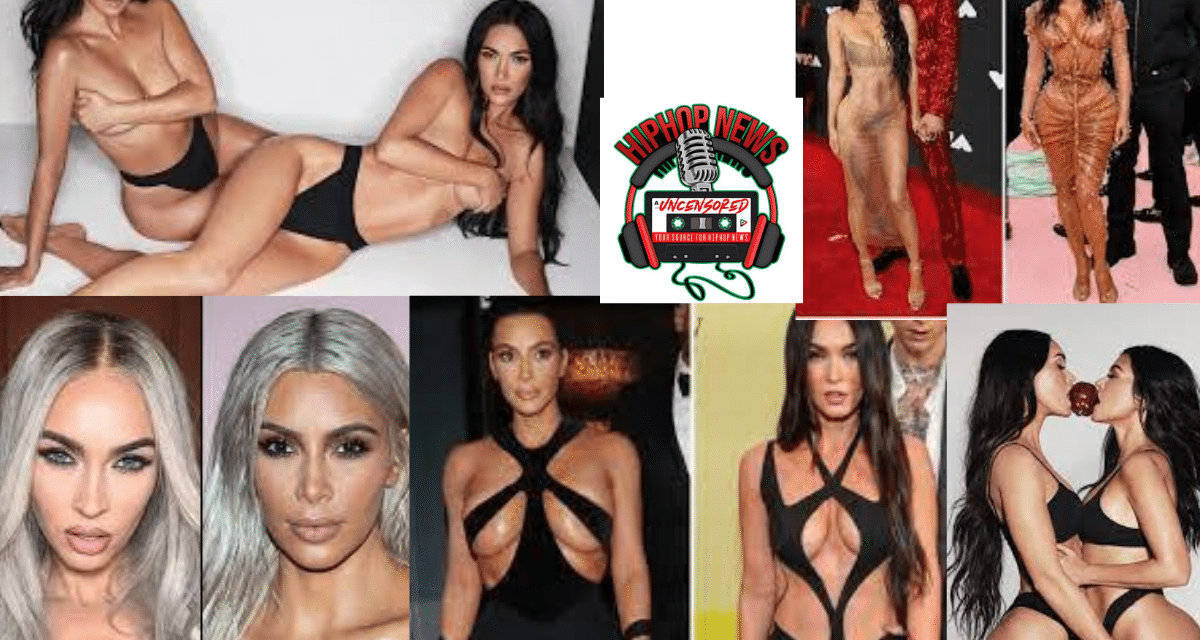 Is Megan Fox Competing with Kourtney Kardashian? It's what some say, but why? Why would they launch such an accusation against a woman who has had such a formidable career in acting?
Megan Fox has been spotted copying the looks and even the proposal of Kourtney Kardashian. Is this just the Kardashian effect? Celebrity TikTok Content Creator Addison Rae has been hanging out with Kourtney Kardashian and some say she is starting to look like a Kardashian as well.
Megan however, has delved so deep in the direction of looking like a Kardashian that many are legitimately confused when looking at photos juxtaposed of her and Kim Kardashian.
Megan Fox: Keeping Up With the Kardashians Literally
Kourtney Kardashian had the proposal seen and heard around the world. Travis Barker spared neither time nor dime when it comes to the decked-out proposal and engagement. He, in black and white stripes, and Kourtney in all black.
The Proposals are Twinning. Is it a Coincidence?
Strangely enough, Megan Fox and her beau MGK shared proposal photos wearing the same thing! MGK in black and white stripes, and Megan in an all-black dress. Does it help that MGK sported vertical stripes while Travis Barker wore them vertically? Many are saying, no.
Social media users are calling it downright creepy. It has been alleged that Kourtney is not pleased with Megan Fox. Sources are claiming the two women have nothing in common, and that Kourtney puts up with Megan only because their fiancees are close friends.
In addition to the two of these women both having an outdoor proposal, surrounded by props (candles for Megan, roses for Kourtney) dressed alike while exchanging rings, we have seen a few outfit repeats. The dates suggest that the Kardashians did it first.
Is Kourtney Annoyed By Megan Fox?
Fans are also noting that it may be that Megan seeks the kind of love with MGK that Kourtney has with Travis Barker. It seems that fans agree that the relationship between Kourtney and Travis Barker seems more organic. their public displays of affection seem like a spillover from their private lives whereas Megan Fox and MGK's blood-drinking rituals appear more like publicity stunts however sincere in reality. they just don't come across as such.
Megan and Kelly: The New Beyonce' and Kim?
You may recall how visibly annoyed Beyonce' was with Kim Kardashian. Kim seemed to be in competition with Beyonce while also in total admiration. Wearing the same hair, the same clothes, many times Kim was mistaken for Beyonce' herself. Some are saying this relationship is giving off the same vibes. Beyonce' allegedly put up with Kim Kardashian for the sake of Kanye's relationship with Jay Z. It appears that Kourtney is following the same playbook so as not to disturb her fiancee's relationship with Megan Fox's fiancee, MGK.