Young Thug Brother Unfoonk Was Arrested Again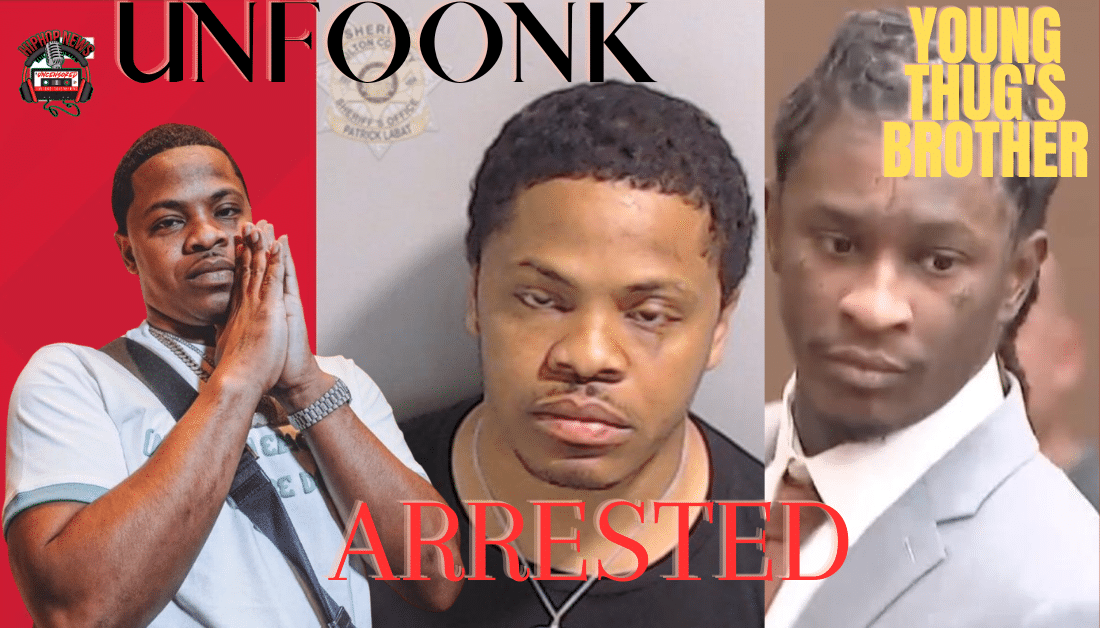 Young Thug Brother Unfoonk Was Arrested Again. Quantavious Grier was taken in for possession of gun charges. This comes after Grier took a plea agreement.
Unfoonk Faces Serious Jail Time
Young Thug Brother Unfoonk Was Arrested Again. Once again, Grier, aka Unfoonk, is in trouble with the law.
In December, Grier was released from jail. Grier and several others, including Young Thug, were arrested for RICO.
However, Jeffrey "Young Thug" Williams remains behind bars. His brother Unfoonk is not.
At the time, folks thought Unfoonk allegedly "snitched" on Williams.
We still don't know if that is the case. Nevertheless, Grier was free because he made a deal.
In the plea agreement, Grier took a 10-year deal. That means he is on probation for at least three years.
Also, Grier agreed to 750 hours of community service, as stated by Alive.
In addition, Grier was not allowed to possess any guns or commit crimes.
If he continues to meet the requirements. Of course, he did not.
Check out the video for more details
Hip Hop News Uncensored. It's the Leader in Hip Hop content on YouTube.
Now, Grier faces a litany of charges, including firearm possession.
In fact, because Grier is a convicted felon, carrying a weapon is unlawful.
Not to mention, he was allegedly considered a member of a gang.
That only puts him in violation of his plea agreement.
Grier was booked into the Fulton County Jail on Thursday, May 4, as stated by All Hip Hop.
We don't know if these new charges will affect his probation.
Although, I can't see why the new charges would not.