Who Was Tim Dog? Throwback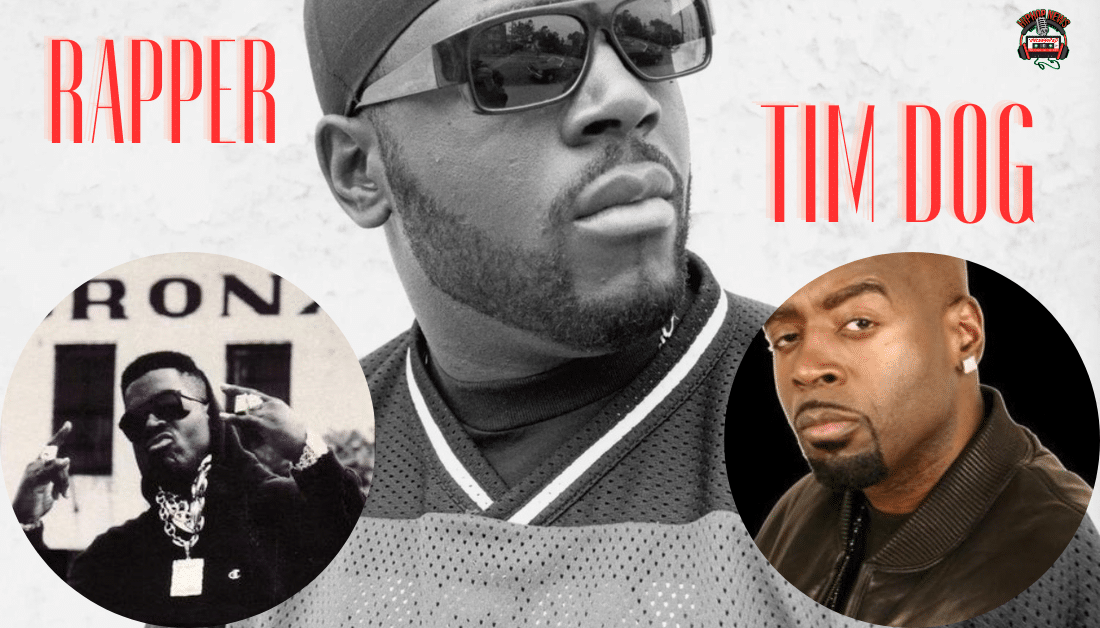 Who Was Tim Dog? Throwback. This rapper was allegedly responsible for the East Coast/West Coast feud. Of course, that is what we were told.
A Biography On Rapper Tim Dog
Who Was Tim Dog? Timothy Blair, better known by his stage name Tim Dog rose to prominence during the early 90s.
He was a rapper from the Bronx, NY. Blair released numerous chart-topping singles. LP Penicillin on Wax was celebrated on "Fuck Compton."
The rapper Tim Dog had already appeared on songs with the Ultramagnetic MCs and created a duo with Kool Keith called Ultra.
"Fuck Compton" appeared in XXL magazine's "Top 25 Diss Tracks of All Time."
Also, Tim Dog received critical acclaim from progressive hip-hop producer Blockhead.
The eclectic producer stated,
"The Dog's Gonna Getcha" (off Penicillin on Wax) is "quite possibly the hardest song ever made."
Nas references Tim Dog on his track "Where Are They Now?" Veteran rapper Nas mentioned Tim Dog on his 2006 album Hip Hop Is Dead.
Despite Tim Dog's feud with Dr. Dre, Eminem name-checked him on the track "Ricky Ticky Toc." Tim Dog was on the rise to stardom, as stated by Wiki.
Tim Dog's Penicillin on Wax CD
Penicillin on Wax is the debut studio album by New York-based rapper Tim Dog. It was released on November 12, 1991, via Ruffouse Records.
Record producers handled production, including Ced-Gee, TR Love, and Moe Love.
In addition, Louis Flores and Tim Dog helped create his sound. Fellow rapper Kool Keith made guest appearances on two tracks, as well.
The album spawned three singles, the infamous underground hit "Fuck Compton" (which disses the West Coast hip hop), "Step To Me," and "Bronx Nigga".
The album peaked at 155 on the US Billboard 200 chart, 34 on the Top R&B/Hip-Hop Albums chart, and four on the Heatseekers Albums chart.
Tim Dog's Controversy
The rapper was accused of defrauding women out of thousands of dollars. But he was dead before a warrant was issued for his arrest.
The story of him romancing and ditching ladies was done in an expose on his life.
Tim Dog's Death
Tim Dog's death was mired in controversy for several reasons.
A death certificate from DeKalb County, Georgia, shows that Timothy Blair died on February 14, 2013.
Tim Dog's death was initially reported by "Dateline NBC" and obtained by The Associated Press.
The official death certificate shows that the 46-year-old former rapper died at a hospice. Sadly, there was no cause of death mentioned.
Therefore, we could only speculate what happened to the prolific rapper.
An article by NBC News allegedly revealed a cause of death. According to the report, Tim Dog died of alleged complications of diabetes.
To be more exact, it was an alleged seizure. It's interesting to note a lot of controversy surrounding Tim Dog.
As Rolling Stone put it, Tim Dog allegedly faked his death.
For this reason, his bio has become very intriguing. Not to mention, details were sketchy at the time of his death.
Upon further investigation, we found out it was only rumored.
Perhaps, Tim Dog did not want to pay any restitution for allegedly ripping off women.
Let me say this, Tim Dog's story has the making of a Life Time movie. What say you?
Hip Hop News Uncensored. It's the Leader in Hip Hop content on YouTube.