Live Podcast On Kanye Rant/Damon Dash Speaks Out!!!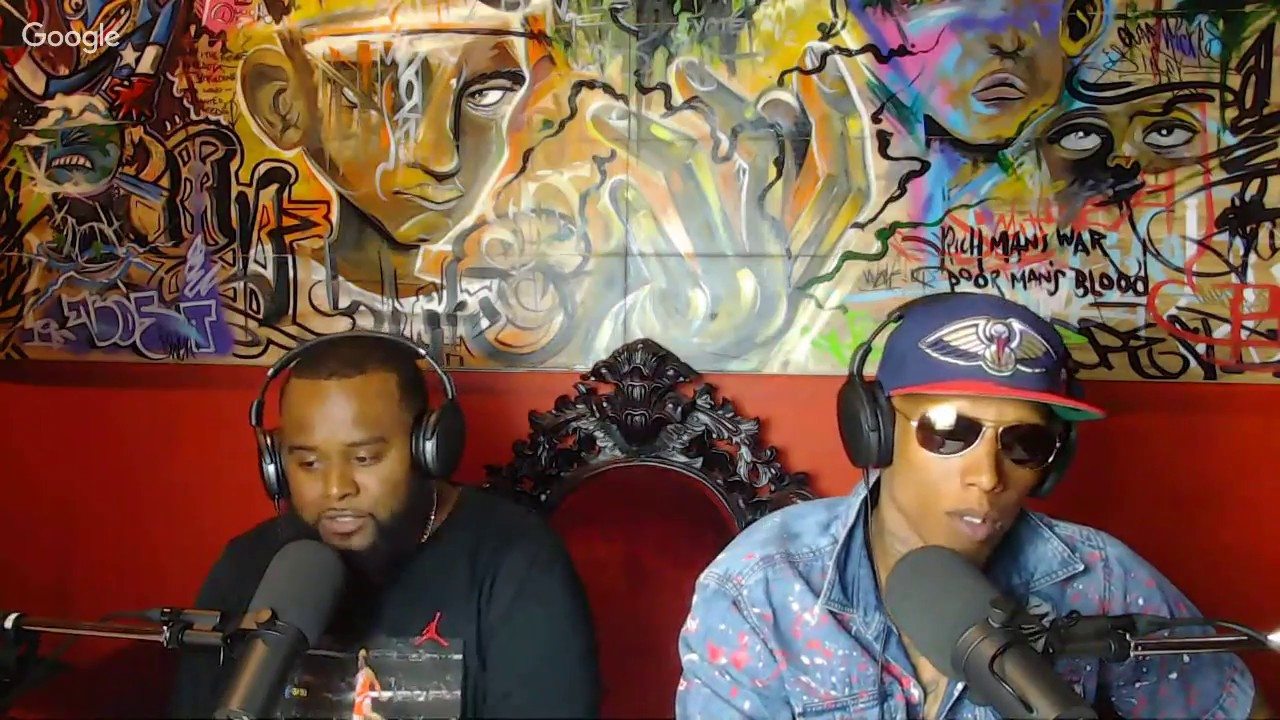 Uncensored Truth held a live Podcast at TheOne Love Tattoo Shop. O'God (Hip Hop Uncensored creator and Sam Ant ( Viral Hip Hop)creator  did a very thorough interview.  O'God and Sam Ant commented on a  a clip of  Damon Dash speaking on Kanye West rant on TMZ. Damon Dash gave his thoughts on the incident.
Of course, Damon did not hold back! Damon felt the media is quick to give a mic to someone like Kanye who is known for his controversial comments and odd behavior. But you already know, the media ain't ready to hand me the mic. O'God quickly pointed out that Dash had some valid points.
O'God said, Kanye should have never gone on TMZ making the comments he did about slavery. Sam Ant chimed in with comments about the interview on The Breakfast Club that Kanye did with Charlamagne. Sam Ant pointed out that only snippets of conversations are taken and the media runs with that shit! Although, Kanye had much  more time to explain his comments about 400 years of slavery on The Breakfast Club. Kanye was never given the chance to do so because Charlamagne and others kept interrupting.
Could It Be Kanye Is A Victim Of Media?
It is not possible that the media took advantage of Kanye. He was not coerced in any way to make the comments about slavery. Kanye was very open and candid about his addiction to pain medication, his mother's death and other stressors.  Both O'God and Sam Ant believe that the media has to have a balance in the way that news is presented to the public. The Vulture Culture media outlets should not be a credible source.
O'God and Sam Ant touched on many areas in this very deep interview about Damon Dash and Kanye West.  You have to check it out in it's entirety. Whoa!  This interview was the phenomenal!!!
For more Hip Hop Entertainment News go to our YouTube channel, Hip Hop News Uncensored.