Troy Ave Gives Chilling Testimony Against Taxstone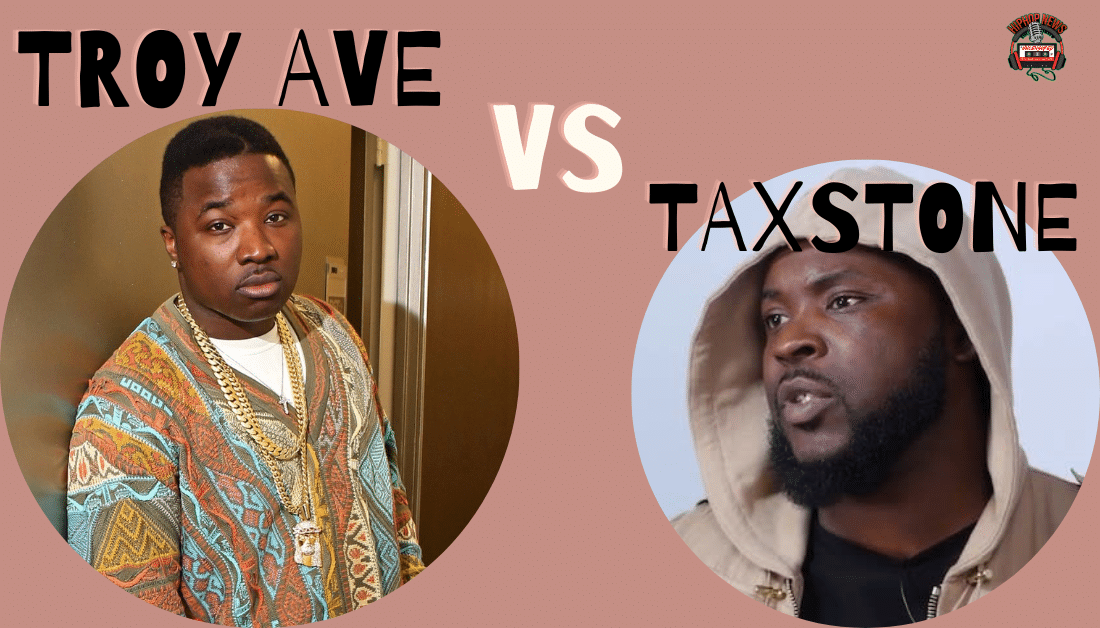 Troy Ave Gives Chilling Testimony Against Taxstone. He claims Taxstone struggled with him over the gun. Troy's bodyguard was fatally wounded.
Troy Ave Provided Details About Taxstone's Involvement
Troy Ave Gives Chilling Testimony Against Taxstone. Taxstone is on trial for allegedly fatally shooting Ronald 'Banga" McPhatter. Complex reports, Troy explained in detail events of that night.
Let's take a look at what happened according to Troy. In 2016, rapper T.I. was suppose to perform at Irving Plaza in NY. In his testimony Troy said,
"If it's fight or flight I'm always going to fight because at that point you could die,"
He then clarified by saying,
"When the shot goes off I see the light from the spark and I hear the shot," he said. "This is all happening fast. I get up and start fighting Taxstone, trying to take him, grab the gun, and another shot goes off. I put my leg up to kind of block the shot from hitting me in the face or chest."

"I got up," Ave said in regards to getting shot. "I'd rather die fighting. People die from leg shots. I'd rather die fighting than laying on the ground. I got up immediately."
Afterward, he retrieved the gun. Then proceeded to shot as he fled. Not only that, Troy managed to drive himself to a nearby hospital.
Taxstone Was Arrested
Podcast personality Darryl Campbell aka Taxstone was arrested in January 2017.
Taxstone was charged with second degree murder for the death of McPhatter which happened on May 25,2016.
Assistant U.S. Attorney Hagan Scotten was sure he was the shooter. There was evidence found on the murder weapon with Campbell's DNA.
Furthermore, Taxstone was originally indicted on gun charges. New York Post reports, two other bystanders were injured.
Ronald "Troy Ave" Collins was charged with attempted murder and gun possession. But here's the catch, Troy took a plea agreement.
For his cooperation Troy will get a one year sentence. Originally, Troy would have gotten at least 15 years.
Perhaps, this is why Troy gave such a chilling detailed testimony. After all, he could have loss his life. At the same time, he watched his friend Banga lose his life.
Now that, Troy has testified what will be Taxstone's fate? It's possible Taxstone will spend life in prison. Especially, if he is convicted.
Let me share this, some folks are calling Troy a snitch. Did Troy break the street code by testifying against Taxstone?
Needless to say, Troy is now facing some backlash for testifying against Taxstone. Would you have done the same?
Check out the video above for more details.
Hip Hop News Uncensored. It's the Leader in Hip Hop content on YouTube